Summer Camps for Rising 8-12th Graders 
This year marks the 29th Summer Leadership Institute at Columbia College. For 2019, we're offering our popular general leadership programs for rising 8-12th graders, and we're also expanding our offerings to include ten unique special interest programs serving rising 10-12th graders. All young women will experience week-long, residential, and immersive experiences while getting a transferable college credit, plus a certificate and badge of completion.
How to Apply
Young women can be nominated or they may apply directly to the program. A nomination does not serve as an application and participants must complete the application before any consideration will be made. Applicants are encouraged to apply early and may be waitlisted.
We also have a limited amount of financial need-based scholarships ranging from $100 – $400 that are allocated towards camp tuition. Award amounts are contingent on the number of applicants that apply by the deadline.
Application Deadlines
April 15: Nomination Deadline
May 15: Application Deadline (Applications require a $95 non-refundable application fee that is applied toward tuition.)
Explore Our Programs
Eligible participants may apply and be selected for more than one program. All programs begin on Sundays at 1 p.m. and conclude on Friday at noon. Graduation ceremonies take place on Friday mornings with parent, guardian, family, and partner audiences. 
Establish the Foundation of Leadership - June 16-21
Our program for rising 8-9th grade girls who are excited to: embrace the courage to lead, learn about personal leadership styles, and work with their peers in creative and exciting ways. Led by Kara Simmons, M.A. 
 
Build your Leadership Framework - June 7-12
Our program for rising 10-11th grade girls who are ready to champion their unique talents and build a personal leadership model. Participants will reinforce their strengths and work together to make an impact in their community. Led by Kara Simmons, M.A. 
 
Become a Future-ready Leader - July 7-12
Our J program for young women ready to apply leadership skills in the real world and position themselves for future success in college, career, and citizenship. Led by Katherine Swartz Hilton, M.A. 
Use our online application to apply for any of our leadership programs. Programs fill up fast, so apply today.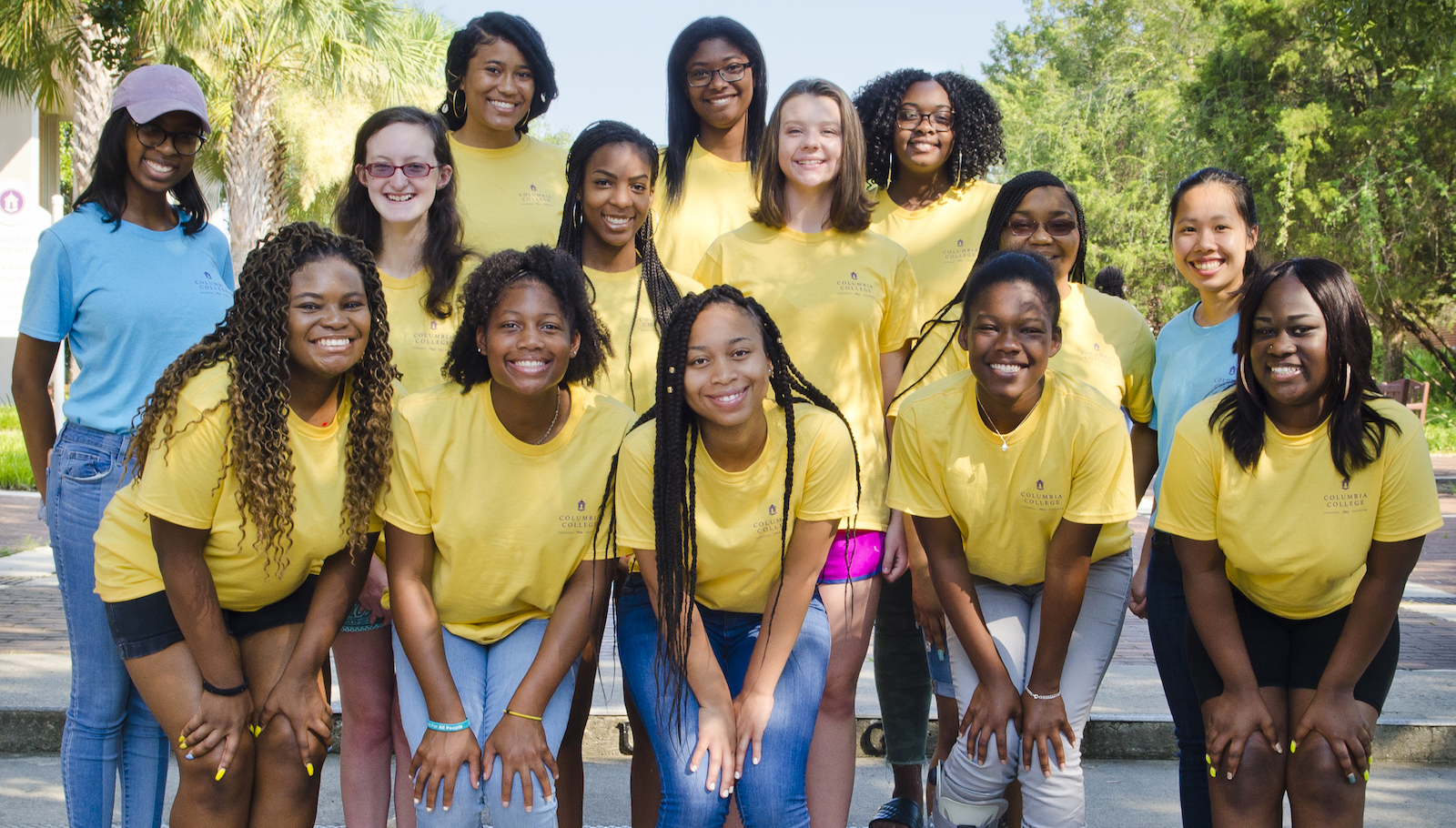 The Story of Us - June 16-21
Journey through the lives and works of the pioneers of human growth and development
Through our shared experiences, we will become acquainted with the lives of such giants as Freud, Erikson, and Piaget and understand how their distinctive life choices and times shaped their thoughts on human development. Explore fields and careers that emphasize human relations and welfare such as medicine, law, social work, psychology, teaching, religion, and therapy. Led by Dr. Joyce Fields.
 
BizGirls - June 23-28
Turn your CEO dreams into reality...in one week!
BizGirls challenges and inspires young women's abilities to identify problems, develop solutions, and lead change from within, while curating a set of solid business and communications skills. Led by Katherine Swartz Hilton, M.A. & Shennice Cleckley.
 
Dance U(nique) - June 23-28
Explore your unique identity through dance
Dance U centers on empowering young women to realize and celebrate artistic uniqueness and to build a confident sense of self, experiencing the art of dance within a creative, inclusive environment. Led by Marcy Jo Yonkey Clayton, MFA & Starlitt Miller.
 
Hospitality Academy - June 23-28
Go behind the scenes, exploring South Carolina's #1 industry 
From start-up jobs in restaurants to high-level corporate management of multimillion-dollar hotel chains, the hospitality and tourism industry offers engaging, people-oriented work in picturesque surroundings. Students will refine their personal values, strengths, and interests, applying them to this profession and get the opportunity to tour country clubs, hotels, and event venues as well as meet with leaders in the industry. Led by Dr. Carole Sox. 
 
The Real DEEL - June 23-28
Explore and practice education in unique classroom settings 
The Real Diversity and Equity in Educational Leadership (DEEL) experience will focus on diversity and equity leadership in Education. Participants will celebrate diversity in our community through outreach, engagement with cultural events around Columbia, and participation in a book club with a focus on social justice and equity. Led by Dr. Tracy West, Dr. Brennan Davis & Whitney Chick.


Serious Young Writer's Academy - June 23-28
Hone your writing craft 
Designed for young writers ready to take their writing to the next level, the Young Writer's Academy offers personalized writing instruction, collaborative revision, visits with guest authors, and ample time to write. Students will polish and publish their work, while learning tricks of the writer's trade. Led by Dr. Ray McManus & Ashlynn Wittchow.
 
TechGirls - July 7-12
Empower and inspire girls in STEM
Explore and learn how phones, apps, games, websites work. Design, tinker, and code your own. Meet successful women in technology in a variety of careers and professions, visiting them in their workplaces. Led by Travis Dalton, M.S.
Use our online application to apply for any of our special interest programs. These programs are new for 2019 and will fill up fast, so apply today.