November 16, 2021 - January 3, 2022
4:30pm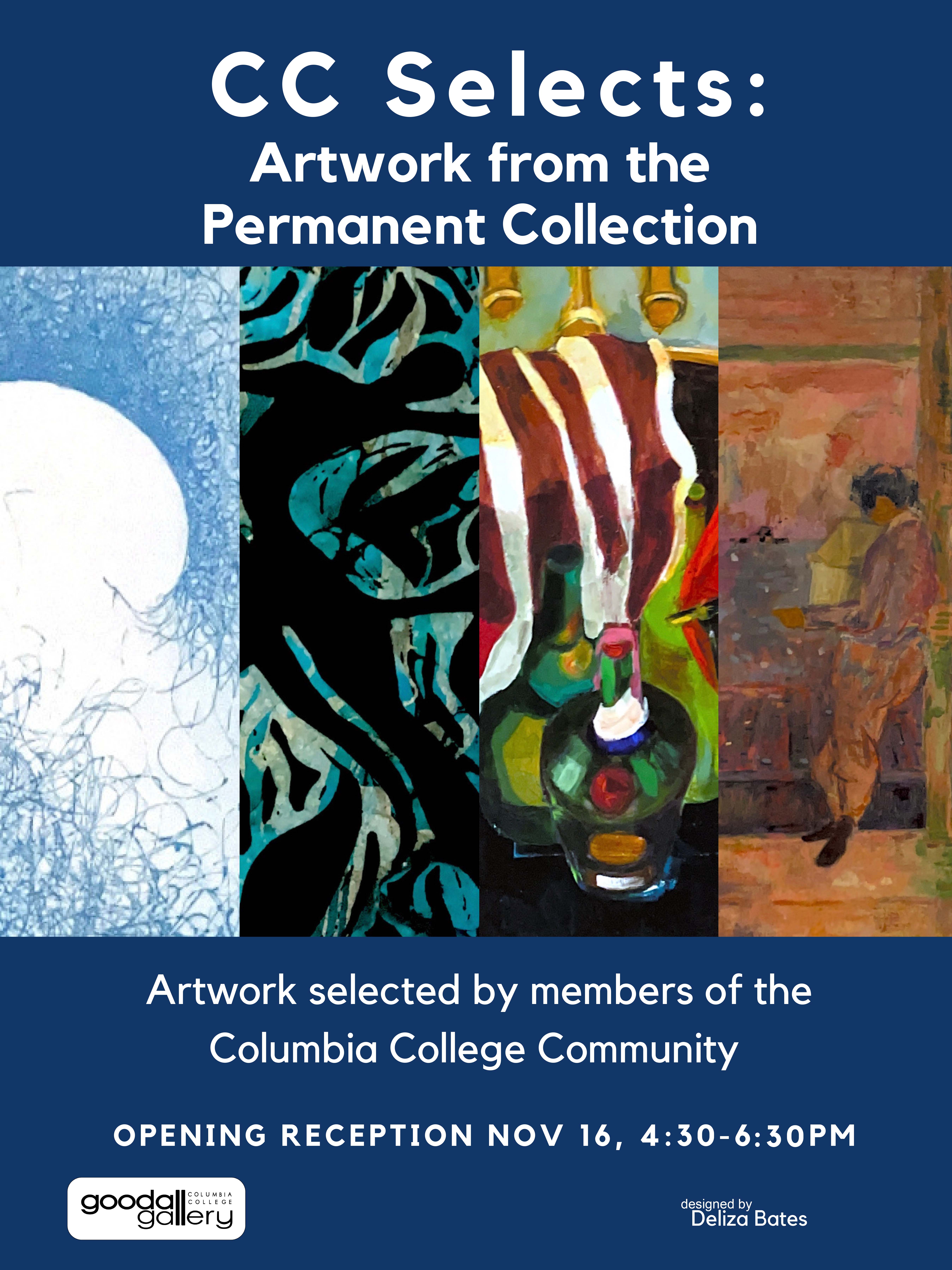 The artwork on exhibition was created by past students and faculty, and selected for exhibition by members of the CC community in a variety of roles, including students, staff, and faculty. Each selection participant also provided a short rationale for why they chose their respective artwork for exhibition. These rationales offer unique insight to the variety of interests and experiences present in our college community.
The opening reception for CC Selects will be held in the Goodall Gallery on 11/16, from 4:30-6:30. 
Can't make it on Tuesday? The exhibition will be on-view weekdays, 9-5, through the holiday break.
Back to Events