June 5, 2019
All Day

Today is Victory Day!
Today the Columbia College community will join together for a victorious day of giving. Victory Day, Columbia College's 24-hour giving campaign, is a chance for Koalas everywhere to come together to show pride in our alma mater, and provide essential funding to keep the Columbia College legacy alive. Our goal of 500 donors is an ambitious goal over last year, but we know we can reach that goal with help from the dedicated alums. 
If you are local, we will be hosting a morning coffee drop in (Sponsored by Indah Coffee) in Alumnae Hall from 7:30am to 9:30am and an after work happy hour from 4:30pm to 6:30pm. We hope you can stop in and celebrate #CCVictoryDay with us. 
We have multiple Challenges to unlock throughout the day!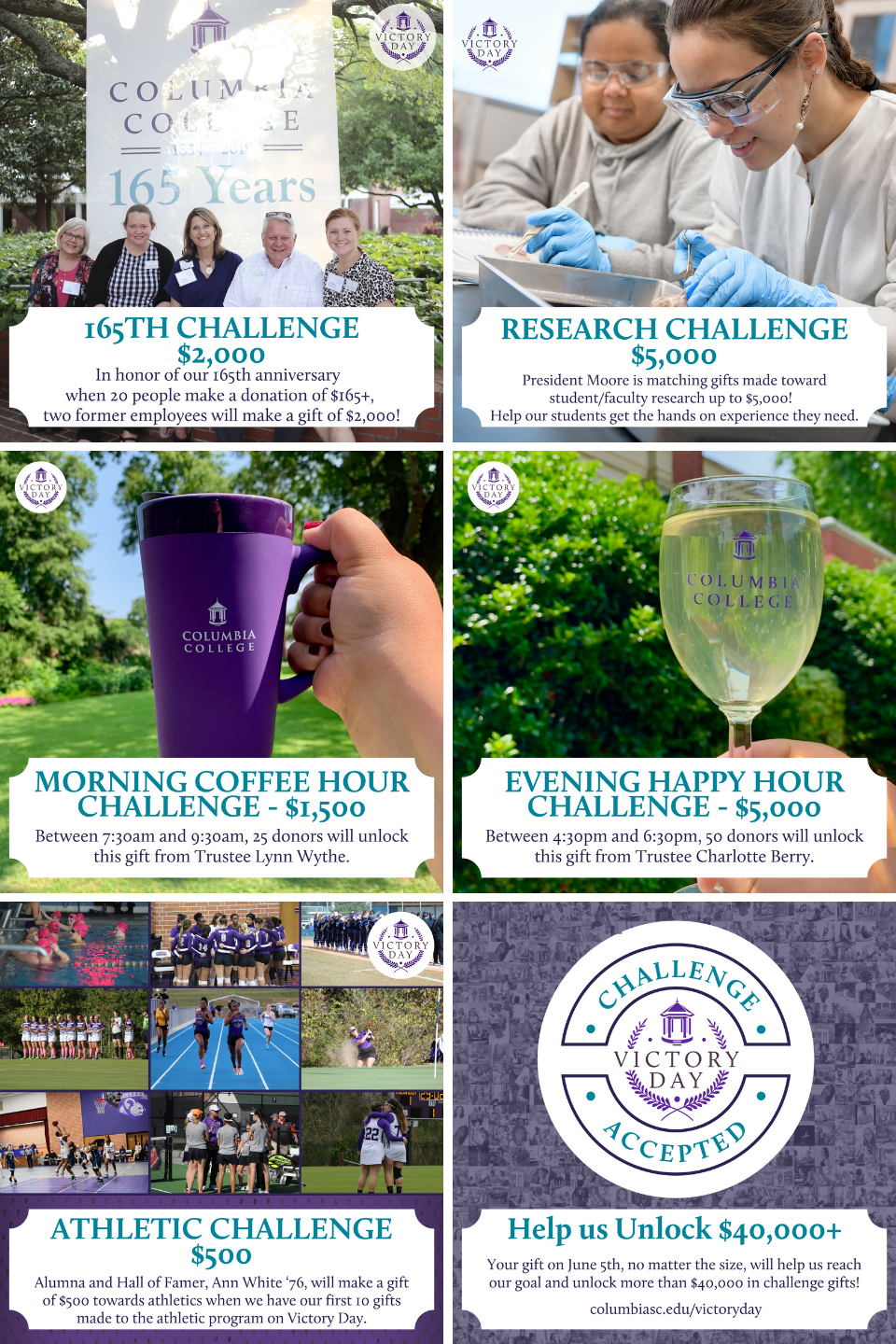 Give because you love purple. Give because someone did for you. #GiveLikeYouMeanIt
*Want to be a social media ambassador for the day?
Here is the link to social media images and the toolkit! 
https://tinyurl.com/ccvictoryday2019
Back to Events