June 2, 2022
Victory Day 2022
Victory Day is Columbia College's annual day of giving. Join us on Thursday, June 2, 2022 for a "Battle of the Decades" to celebrate and honor our students and all who make their education possible. 

Make a gift to Victory Day 2022 in support of the decade you graduated from Columbia College or became associated with our College community. Your generosity will make a difference in the lives of the students of today—and tomorrow. When you make a gift, you will identify the decade you associate with, and the winning decade will get official bragging rights as our Victory Day 2022 champions!

Stay tuned throughout the day to help unlock exciting challenge gifts and help us reach our goal of $125,000 raised in just 24 hours. Your gift for Victory Day 2022 will support all aspects of student life and education. Today, as much as ever, our students are counting on you!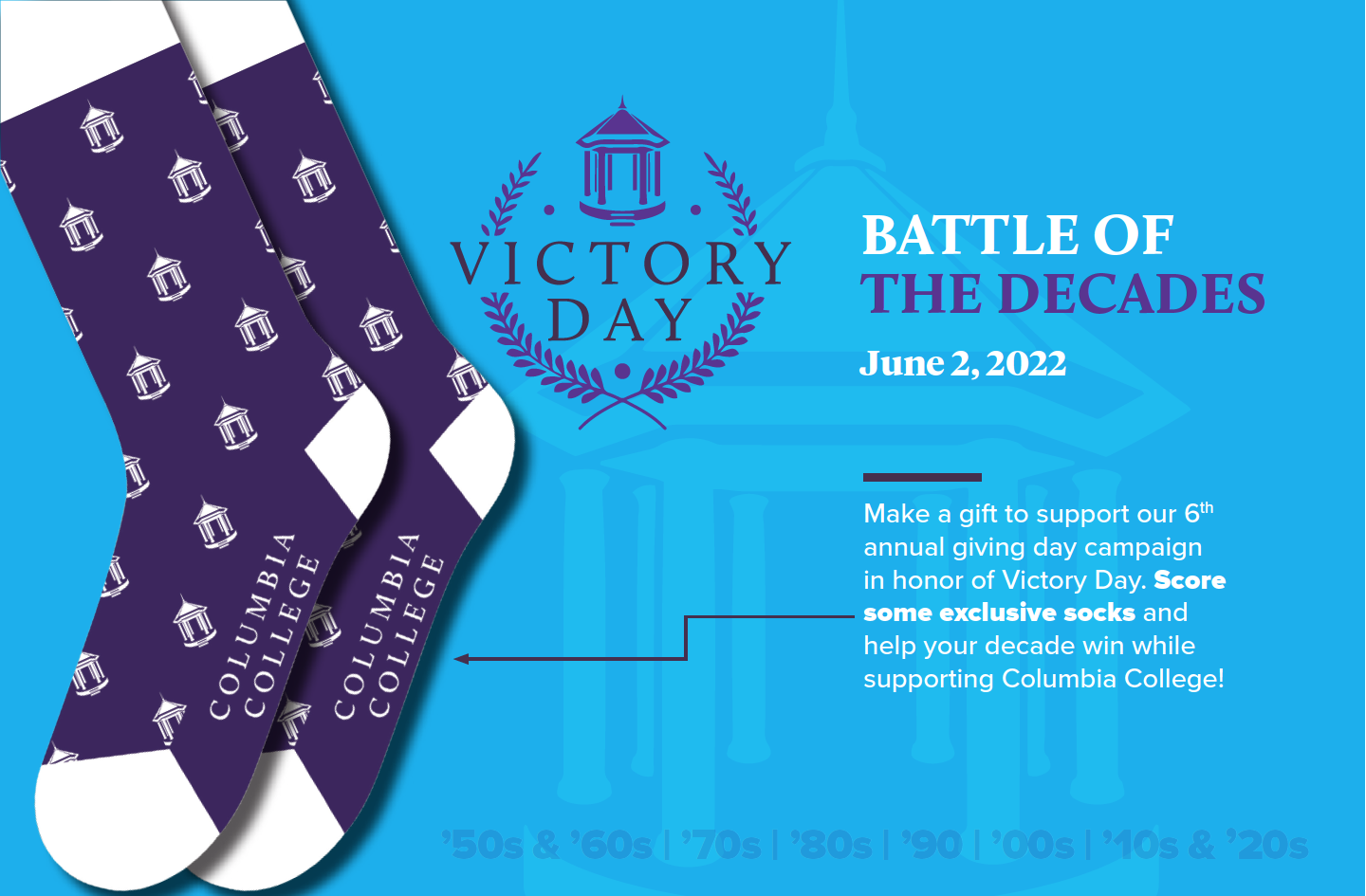 Areas for Your Support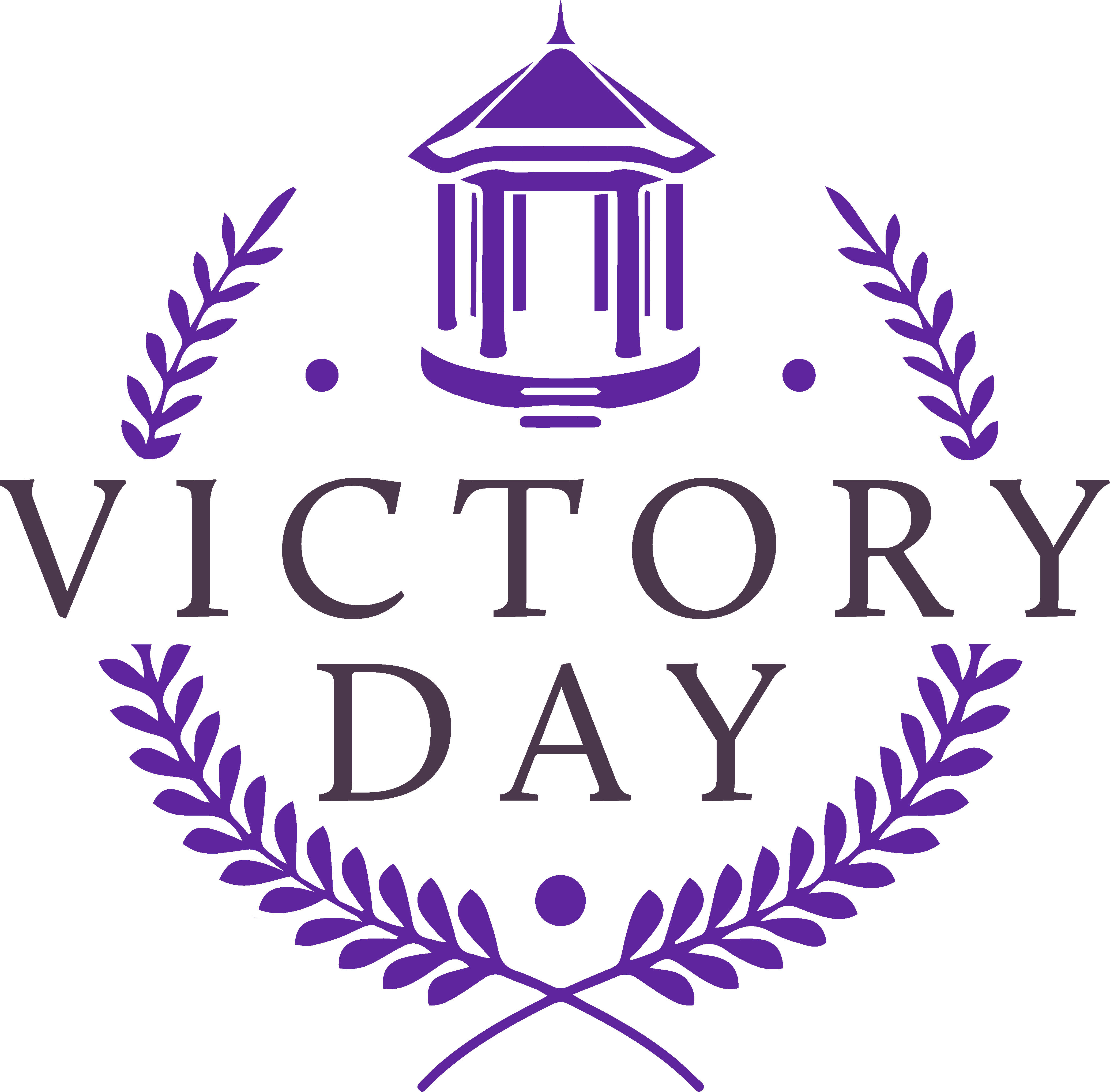 Loyalty Fund: Your support of the Loyalty Fund touches the lives of every student. From technology to academic programs, student success to research, residence life to an engaging environment. Your gift allows the College the flexibility to use these unrestricted funds where needed most.
  
Athletics: More than 30% of our students participate in one or more of our ten intercollegiate athletic teams. The focus on student-athletes cannot be understated. Our students are competitive but learn so much more than just the game. As a seven-time Champion of Character recipient, our College takes pride in this important part of our students' education. Your support goes for travel, uniforms, equipment, and facilities.

Women's Business Center: The Women's Business Center of South Carolina at Columbia College serves to empower women personally and professionally through education, entrepreneurial and professional programs, professional skill development, mentoring, and programming. When you give to the WBC on Victory Day, you are funding a professional lecture series and covering airfare and hotel expenses for world-class leaders to visit and speak with our students and community. Your contributions will also assist with expenses for a two-day Women's Development Program hosted by the WBC. 
Become an Advocate
Use your social media network to help us spread the word about Victory Day 2022! We will prepare you with a social media toolkit of images and communication to support your efforts. Proudly wear purple on June 2 and use #CCVictoryDay on social media.
 
Sign-Up to Become an Advocate Now!

Make Your Gift on June 2 Online, By Phone, or By Mail:
Online: This option will be available at midnight on June 2, 2022. Check back for the link! 
Mail check made to:

Columbia College | Office of Advancement
1301 Columbia College Drive
Columbia, SC 29203
*Checks must be postmarked by June 5, 2022, to be included in Victory Day totals.
Back to Events