SLP(Speech Language Pathology) Virtual Open House
Join us for SLP Day online.  Thursday, April 16th 3pm-4pm EST
The SLP Program Chair, Dr. Knight and SLP Program students will share information about the field of Speech-Language Pathology and the Columbia College SLP Program and will answer your questions.  There will also be drawings for prizes but you must be online during the event to win!
The Virtual Open House was very informative and answered all the questions I had about my potential major.
Schedule
3-3:15- What is SLP? and an overview of the CC SLP Program- Chair, Dr. Knight
3:15-3:30- Program overview from current CC SLP students
3:30-3:40- Recent graduates who are working as SLP-As
3:40-3:45- Admissions Officer- Emily Smith
3:45-4:00- Questions and Answers
How to Join the Open House
Please join my meeting from your computer, tablet or smartphone.
https://global.gotomeeting.com/join/156240109
You can also dial in using your phone.
United States (Toll Free): 1 877 309 2073
United States: +1 (571) 317-3129
Access Code: 156-240-109
New to GoToMeeting? Get the app now and be ready when your first meeting starts:
https://global.gotomeeting.com/install/156240109
Email aknight@columbiasc.edu for more information
For more info, please visit https://www.columbiasc.edu/slpday
Speakers
The following speakers' sessions will be rescheduled for the next SLP day event.
Fraendy Clervaud
Fraendy Clervaud has been a broadcast journalist for more than a decade. His love for journalism came after watching World News Tonight with Peter Jennings with his father. However, his passion for journalism could have been sidelined because of stuttering. At an early age, Fraendy had to learn ways to deal with his speech impediment. With the help of different speech strategies, he was able to become an effective communicator. Based on his life experiences, he wrote a children's book entitled Stuttering Stephen. It chronicles the journey of a young man who wants to be a speaker. However, his speech impediment, stuttering, makes him believe he'll never achieve that goal but later learns otherwise.  
>>  More information about Mr. Clervaud's book can be found here: www.stutteringstephen.com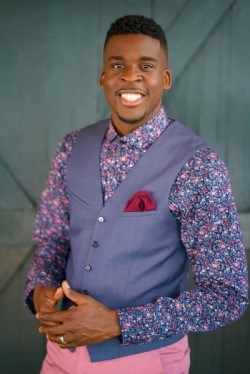 Jill C. Williamson, ClinScD, CCC-SLP


President, 2020 South Carolina Speech and Hearing Association
Jill C. Williamson, ClinScD, CCC-SLP has been employed in various clinical settings and is currently a Speech-Language Pathologist in Lexington County School District One. She also serves as an Adjunct Professor in the Department of Communication Sciences and Disorders at Baylor University and as a Content Expert for Dissertation committees in Speech-Language Pathology at Rocky Mountain University of Health Professions. In addition, Dr. Williamson will serve as the President of the South Carolina Speech-Language-Hearing Association in 2020.  She earned a Bachelor of Science in Interdisciplinary Studies from the University of South Carolina, a Master of Arts in Speech Pathology and Audiology from South Carolina State University, and a Doctor of Clinical Science in Speech- Language Pathology from Rocky Mountain University of Health Professions.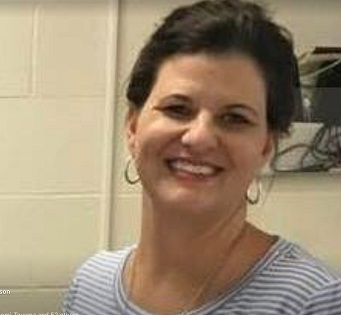 Keisha Pearson
My name is Keisha Pearson, and I am an instructor at Columbia College. Prior to working at Columbia College, I taught elementary school for 10 years. I am married to my high school sweetheart, and we have two young children. Starting at the age of 13 months old, my daughter started receiving speech services once a week. Speech services have been a huge blessing in my family's life. I look forward to sharing my journey with you during SLP Day!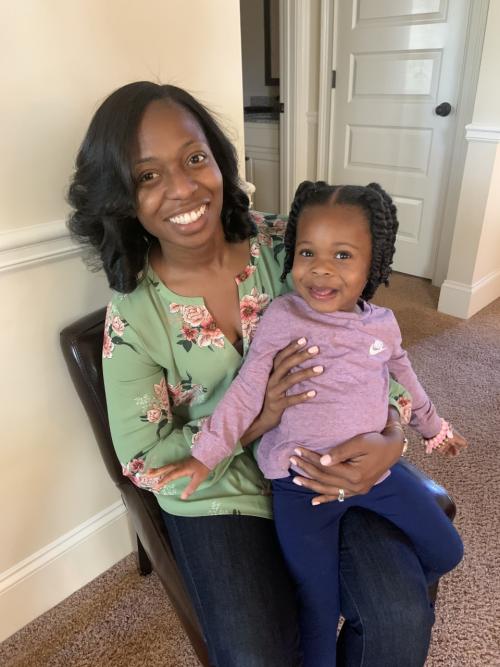 Van S. Gulledge and Dr. Delores Gulledge 
Van S. Gulledge and Dr. Delores Gulledge have been linked to Columbia College more than forty years. Each has served on the Board ofVisitors at different times. Dr. Gulledge was an adjunct instructor several years. They gifted the College with Melanie's Awakening, a beautiful bronze sculpture and also there is a scholarship in remembrance of their daughter. Most recently, life for the Gulledge family shifted focus with Van surviving an ischemic stroke that wounded his brain in areas of mobility and language.  Speech Language Pathologists have provided vital therapies for relearning and regaining his conversational skills.  Hear more of the Van Gulledge stroke recovery journey on SLP DAY at Columbia College.