We're here to make your transition to Columbia College seamless, and we recognize the hard work you've done to get to this point. You can transfer a total of 90 credit hours from any regionally accredited college or university.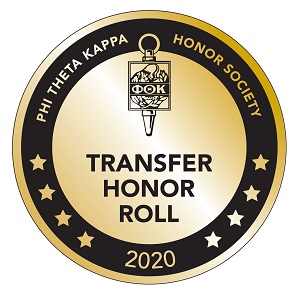 Are you a student coming from Midlands Technical College? If so, learn more about the transfer process from MTC to Columbia College.
When to Apply
Rolling Admission 
We operate on a rolling admission basis. That means applying early increases your likelihood of being accepted because we make admission decisions as applications are completed. 
Please contact us at 803.786.3871 with any questions about the enrollment timeline.  
How Do I Apply as a Transfer Student? 
1. Complete Your Application
You can use our institutional application, or you can use the Common Application. We treat all applicants the same. Creating an account is simple and straightforward. You can always take a break and come back to your online application. 
2. Request Your Official Transcript
Request an official copy of your transcripts. This includes official transcripts from all colleges previously attended as well as your high school transcript if you have not earned an associates or bachelors degree, or upon request by the Admissions Committee. This includes dual enrollment. Official transcripts should be sent directly from each school.
You can have your transcript sent electronically to: admissions@columbiasc.edu
You can also mail your transcripts to:

Columbia College
ATTN: Admissions Office
1301 Columbia College Drive
Columbia, SC 29203 
3. Transfer your Credit Hours
Only classes in which you have received a 2.0 or higher will be accepted and we reserve the right to determine which courses meet the requirements and standards of the College. We only accept transfer credits from regionally accredited colleges and universities.
Once your admission file is complete, it will be sent to the Registrar's Office for an official transfer evaluation that determines the number of transfer hours to which you are entitled. You can transfer a total of 90 credit hours from any regionally accredited college or university.
What Happens Next? 
Admission Decision 
In most cases, we evaluate an application and respond with an admission decision within one week of receiving all the required documents. Admitted students are notified by mail and will receive follow up information about next steps, like financial aid, housing, orientation, and registration.  
Advising and Registering for Courses
We will connect you with your Academic Advisor so you can register for the classes you need for the upcoming semester.
Financial Aid 
We recommend that you fill out the Free Application for Federal Student Aid (FAFSA) as soon as possible to begin the financial aid process. Submissions are accepted beginning on October 1. Learn more about your financial aid options.
Graduation Requirements 
In order to graduate after transferring, you'll need to complete at least 30 credit hours at Columbia College. You'll also need to take at least 12 credit hours in your respective major. This does not include pass/fail classes.
For a minor, you will need to take at least 1/2 of the credit hours at Columbia College.