Explore our history, degree options, and extracurriculars. We're excited about your interest, and we want to show you everything Columbia College has to offer.
Explore Every Corner Envision Yourself Here
Behind the Stat
Vibrant student life in a serene setting. A place that feels like home.
Behind the Stat
Small classes and professors who care.
"I wanted to come into a small and intimate community where I knew that I could thrive and grow and would be supported through that journey no matter what!"
— Meaghan Waddell
Class of 2025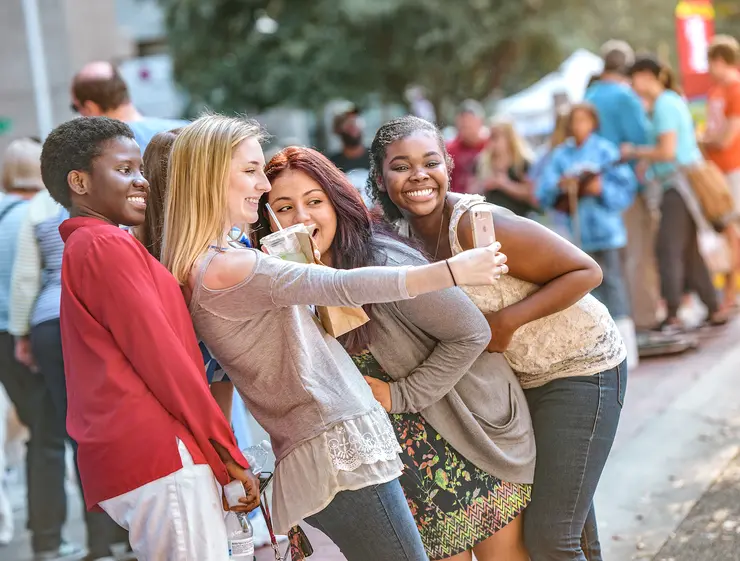 Plan Your Visit
Get to Know Columbia
We're just minutes from the heart of the city, lined with coffee shops, outdoor dining spots, and boutiques as well as an indie theater, art museum, and the State House. You'll find kayaking on the river and hiking in nearby forests. All that, plus beach and mountain getaways are just 90 minutes in either direction.
Ask about the Columbia College Discount:
Campus Map
Want to get your bearings? Explore the 52-acre campus online. Let us know when you're ready to visit—we're excited to show you around.