February 24, 2022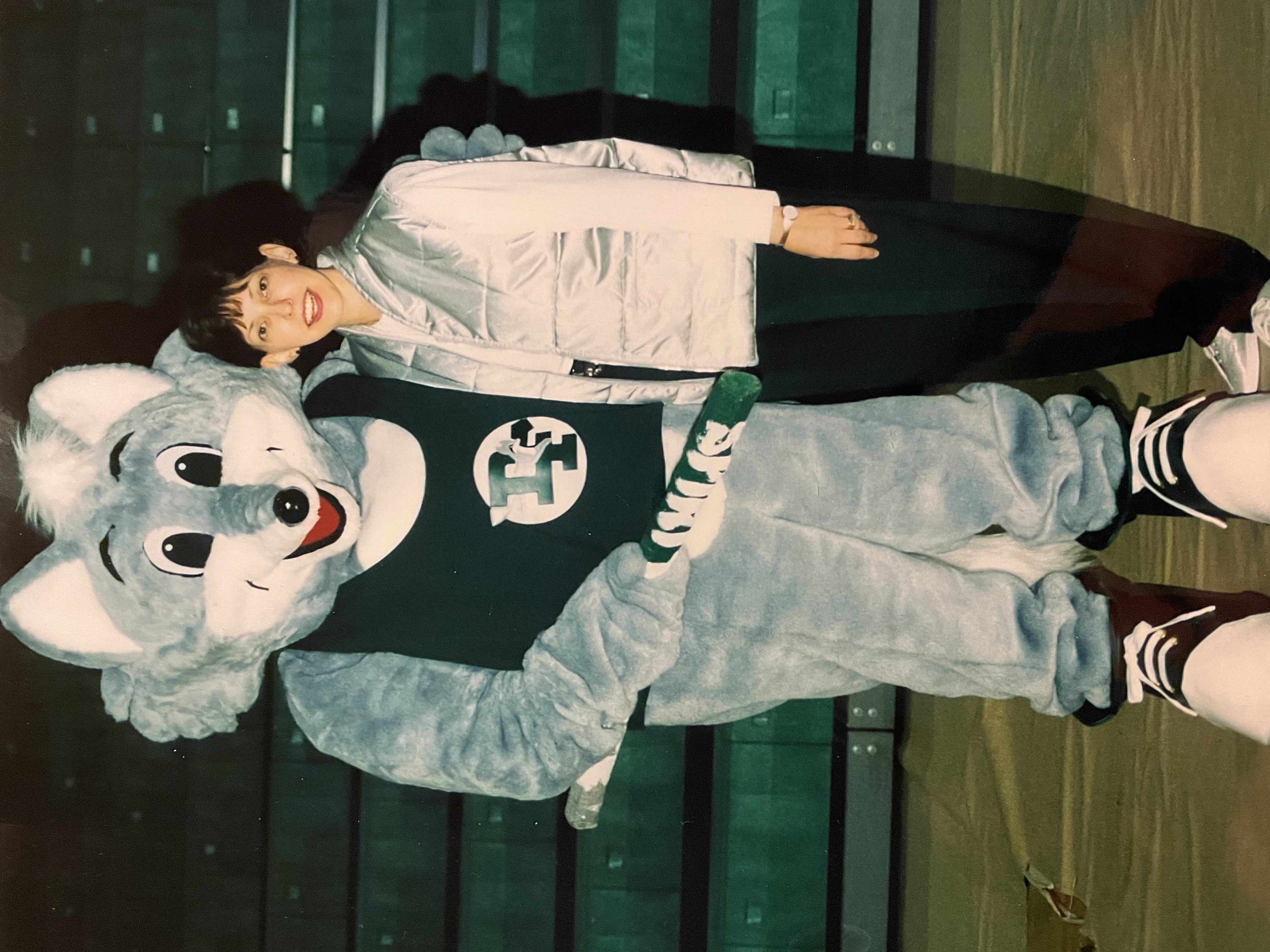 As graduates of Columbia College, Sara (class of 2003) and Dr. Mary Jon Barrineau (class of 2006) remain deeply involved with their alma mater. Mary Jon even serves as a member of faculty at Columbia College in the Division of Social Sciences, teaching in the very classrooms where she was taught. Because of their late mother's (Libby Nims Barrineau – class of 1980) involvement on campus the Barrineau sisters have known, loved, and been involved withColumbia College as long as they can remember. Mary Jon even describes the institution as "an extension of their family."
Because of this very close relationship between Columbia College and the Barrineau family, CeCe means a lot to Mary Jon and Sara. According to Mary Jon, CeCe is the embodiment of Columbia College, a symbol of the life-long relationships built here and the joy and hope that those relationships signify. When the two heard about the campaign to give the precious CeCe the Koala a makeover, they knew this was the perfect tribute to their mom. This campaign seemed hand-picked to honor their mother because – of course she loved all things Columbia College (CeCe included) – but also, Libby was a driving force for creating and acquiring the first mascot for Dutch Fork High School when Sara and Mary Jon were students there. The two sisters feel confident that this is a project of which Libby would love to be a part.
To honor the memory of their beloved mother, Sara and Mary Jon have teamed up and committed a $1,000 Challenge Gift to help give CeCe her much needed makeover for her infectious, loving spirit to live on. Sara shared that honoring their mother in this way allows for their friends and family to be involved as well. Sara shared, "Mom spent so much time loving on my friends in college, and I'll never forgot how sad my friends were when she passed away in 2007. They were obviously sad for me to have lost my mom, but they all had reasons they were sad for themselves, memories they'd shared with mom (some I didn't know about), and things they would miss about her!"
It is clear that the Barrineau family is committed to upholding the spirit of Columbia College through CeCe. Mary Jon says, "CeCe and this campaign represent hope and potential. There is always a way to change that takes all your best qualities and builds on them for an even better version of yourself." This sentiment certainly holds true for our much-loved CeCe as well as the Columbia College student body and the bright future ahead for every student. It is our hope that this campaign and its outcome serves to preserve not only the spirit of CeCe, but also the memory of our dear friend Libby Nims Barrineau.
« Back to News