February 16, 2022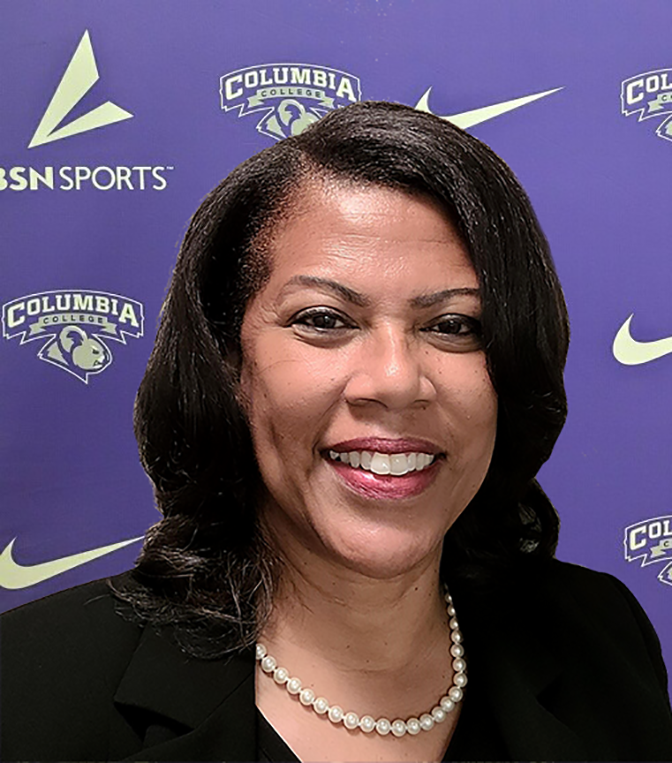 As part of Columbia College's ongoing effort to observe Black History Month, we are intentionally highlighting our Black leaders, faculty, staff, students, and alumni, so that our entire community is able to see them shine the way that we do.
Debbie Wardlaw is not only the Columbia College Athletic Director, but she is also a proud Columbia College Alumna. Debbie graduated as a part of the class of 1984 with a degree in Physical Education. After retiring from secondary education (teaching, coaching, and serving as athletic director for 35 years), she came across the Columbia College job posting, and she knew she was being called home to the student-athlete experience she loved and knew intimately. During her interview, she was transported to her years in school, and she immediately fell in love with idea of giving back to a community she loves while leading a department routed in history.
Debbie's career in athletics is rewarding for her, and she believes it is a part of the legacy she will leave for her family and friends because of the special opportunity she has to make an impact on student-athletes, coaches, and the community at-large. When asked what her favorite part of her job is, Debbie shared that college athletics are such an exciting part of college life and her experience with college athletics is to thank for the woman she is today. During her time as a student at Columbia College, her volleyball coach sat her down and challenged her to focus on what her future looked like, and she pushed Debbie to reach for something bigger than herself. As a result of this conversation, Debbie changed her major to education and started coaching.
We asked Debbie as a successful Black woman and role model at Columbia College what Black History Month means to her, and her response was too meaningful NOT to share as a direct quote.
Black history is not just a month or the 28 days. Every day, every week, and every month is black history to me because I consider myself Black history. I hold the history of every black woman that aspires to accomplish goals, have aspirations, and is ambitious enough to create a life worth living as a black woman.  
The fact that black history is shared during this month is important, and I'm grateful that Columbia College shares that spirit.  Black accomplishments can emerge from the shadows and into the spotlight. People get an opportunity to see and hear another perspective about history instead on the old history where facts were omitted, and we are able to start normalizing black accomplishments and their impact in our communities.
The perspectives of Black history will always change because history changes. Even my own attitudes of how we as a people got to this point, where we have a voice in matters of history that are important to us, that we want shared and understand we are living that history.
Debbie concluded with a powerful Maya Angelou quote that we might all learn from, "Do the best you can until you know better. Then when you know better, do better."
« Back to News