February 22, 2023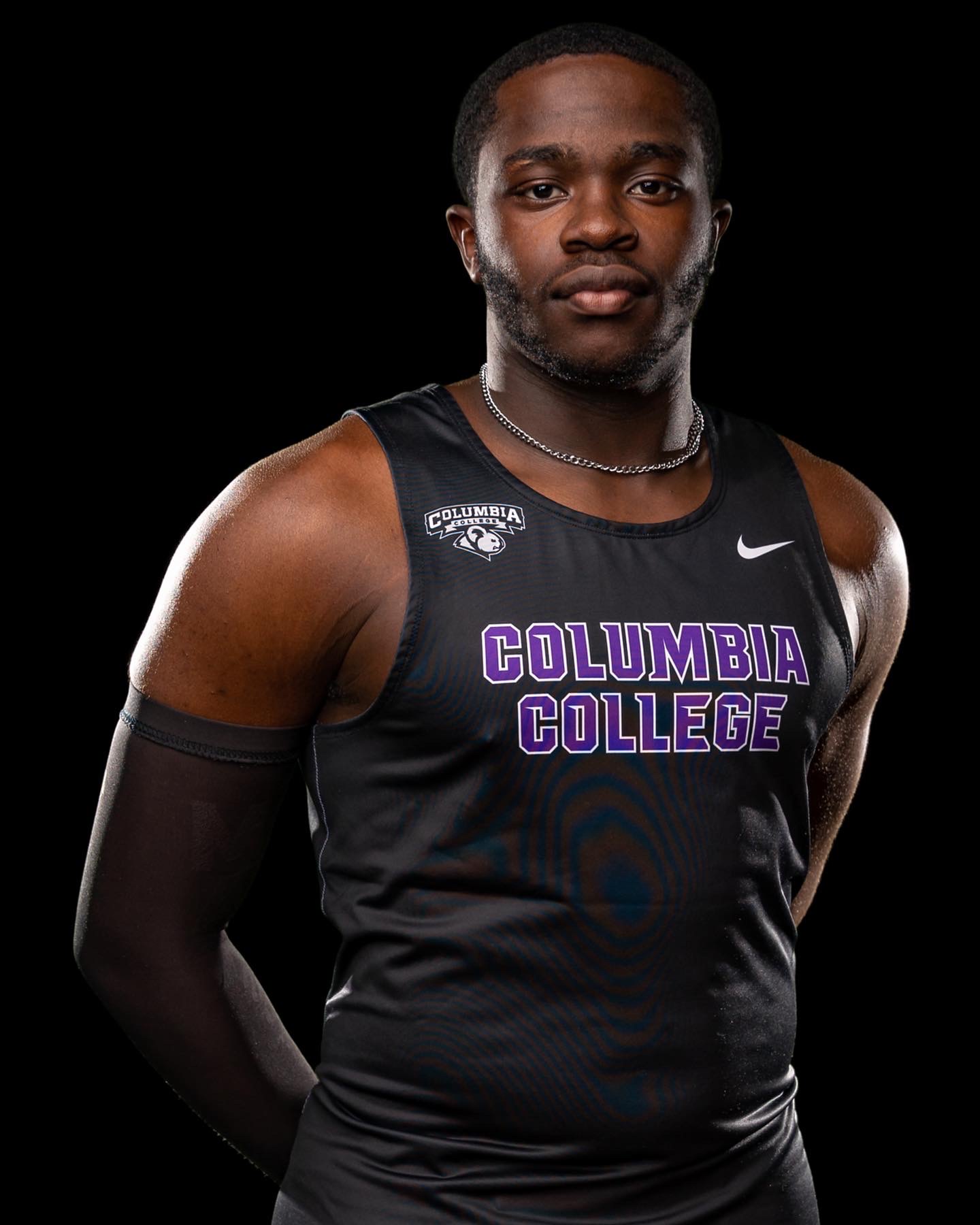 As part of Columbia College's ongoing effort to observe Black History Month, we are intentionally highlighting our Black leaders, faculty, staff, students, athletes, and alumni, so that our entire community is able to witness their impact on the Columbia College Family. 
Columbia College Track and Field Athlete and Jazz Band Member Daylon McDonald is a sophomore. He chose to attend Columbia College for the opportunity to participate in Track and Field, but since he started last year, he has been able to expand his on-campus involvement to include playing saxophone in the jazz band. Daylon shared that the friends he has made here have defined his college experience. "The friendships I have made feel more like a family bond. They're like a home away from home." 
Because of the uplifting and supportive environment he has experienced, Daylon has felt empowered to step out of his comfort zone and dive into interests that he has always had but has never had time to explore. Through his experience at Columbia College, Daylon has enjoyed his time competing with his Track and Field teammates and the additional opportunities to practice and perform with the jazz band and is even studying Music along with his Business Administration Major. As a liberal arts institution, Columbia College encourages students to pursue varying skills and interests. Students like Daylon are shining examples of the importance of following your passions and steeping outside of your comfort zone. 
Finally, we asked Daylon what commemorating Black History Month at Columbia College would look like in an ideal world. Daylon answered, "There's always more to be done when celebrating and respecting this month (Black History Month). I would love to see more events, more recognition, and even more conversations in the classroom setting." We are grateful for the honesty and integrity we encounter each day from students like Daylon. It is with their perspective and input that Columbia College can continue to expand and improve in commemorating Black History Month. 
« Back to News