July 6, 2023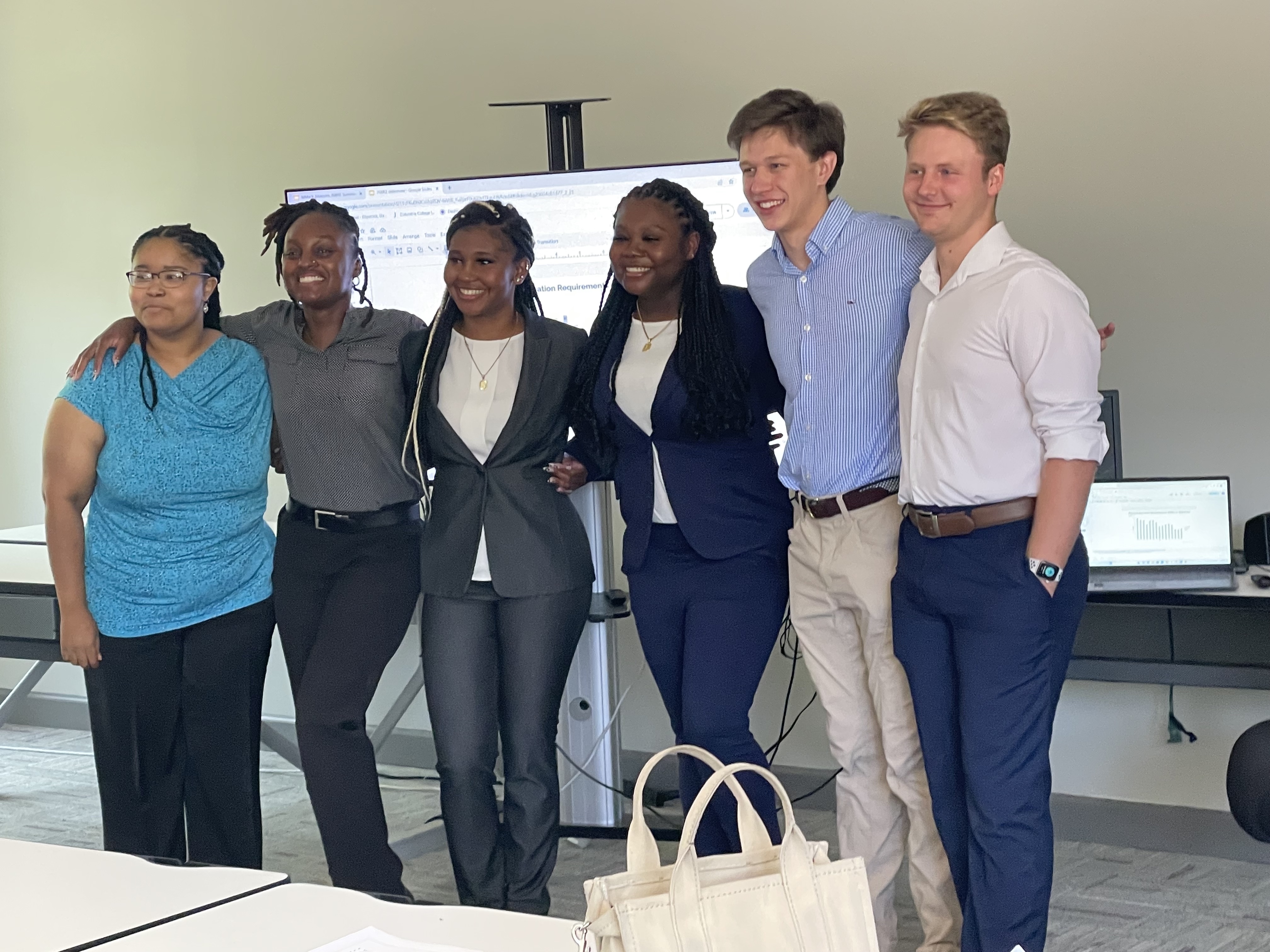 On Wednesday, June 14, Columbia College hosted the third annual Biomedical Research Program (CCBRP) Summer Research Symposium. Six students worked to prepare and execute three research presentations on subjects ranging from physical education requirements in higher education to the impacts of trauma on mental health and the use of mindfulness practices. The CCBRP is funded through the South Carolina Idea Network of Biomedical Research Excellence (SC INBRE), and the goal is to increase research capacity and create a network of research faculty and students in academic institutions across the state. Columbia College is one of 14 member institutions, two outreach institutions, and two alumni institutions chosen to participate in the program.
The students represented: Jaida Mack, Aria Malcolm, Trey McCathern, Elaysha Kilpatrick, Alexis Robinson, and Nathan Rodaway were mentored by Dr. Mary Jon Barrineau, Dr. Chakia McClendon, Professor Alexis Scurry, and Dr. Alexandra Szarabajko. Participating students were responsible for choosing, researching, organizing, and presenting their topics, all within a challenging six-week time frame. The final presentations proved to be a testament to the level of dedication and commitment one can expect from a Columbia College student and researcher.
Columbia College is consistently represented by students that prioritize their education and the opportunities presented to them. Through their continuous hard work and perseverance, the student body reaches toward the mission of Columbia College and the qualities we hope to instill in each and every student: courage, commitment, confidence, and competence. Way to go, Koalas! 
« Back to News