March 8, 2023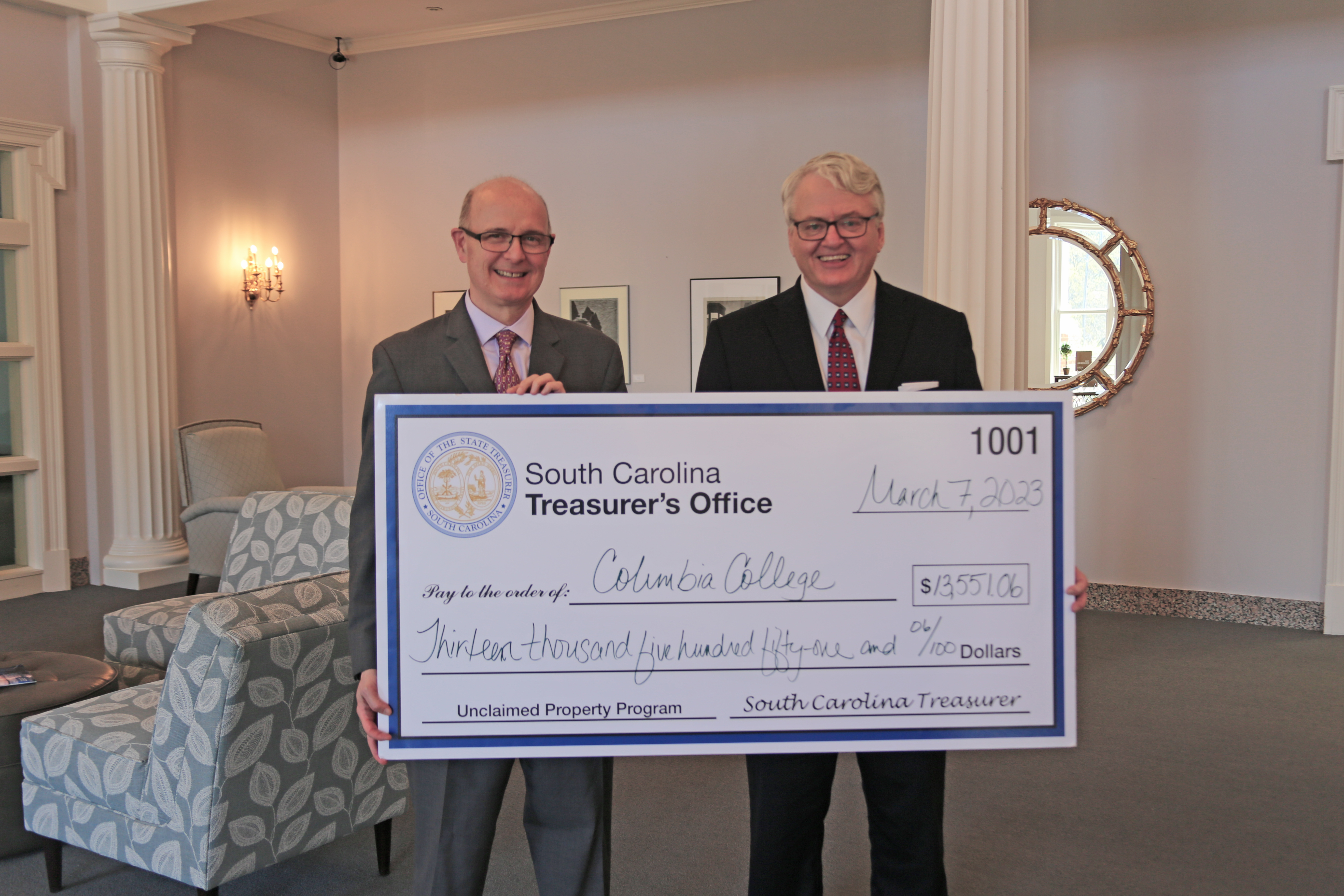 On Tuesday, March 7, 2023, the Women's Business Center of South Carolina and the Division of Business, Leadership, and Communication of Columbia College welcomed Treasurer Curtis Loftis to campus for lunch and a roundtable discussion with current students, faculty, and staff. This marks the first in a series of lectures and discussions sponsored by the Women's Business Center of SC that will prove to be impactful, especially for women. Aligning with Columbia College's ongoing mission to provide opportunities that emphasize service, social justice, and leadership, Treasurer Loftis discussed the intricacies of public service and how students can become change agents in the year 2023. The Treasurer arrived bearing a gift of over $13,000 for the College in unclaimed property. 
Following lunch in the Student Union Dining Hall, students, faculty, and staff were invited to join Treasurer Loftis for a roundtable discussion, where he shared his experiences as a lifetime community member, entrepreneur, and current public servant. During his presentation, he invited students to share their plans following graduation, ask questions about the current governmental structure, and even share their own perspectives as they prepare to enter the workforce in the near future. Discussion ranged from the importance of city planning to investing in real estate, and even the long-term impact of artificial intelligence on our society. 
Through this opportunity and other consistent efforts from the campus community, Columbia College aims to connect students with key public figures and community resources available to ease the transition from student to community leader. It is the institution's goal to equip students with tools that will continue serving them even beyond graduation. 
« Back to News