March 9, 2022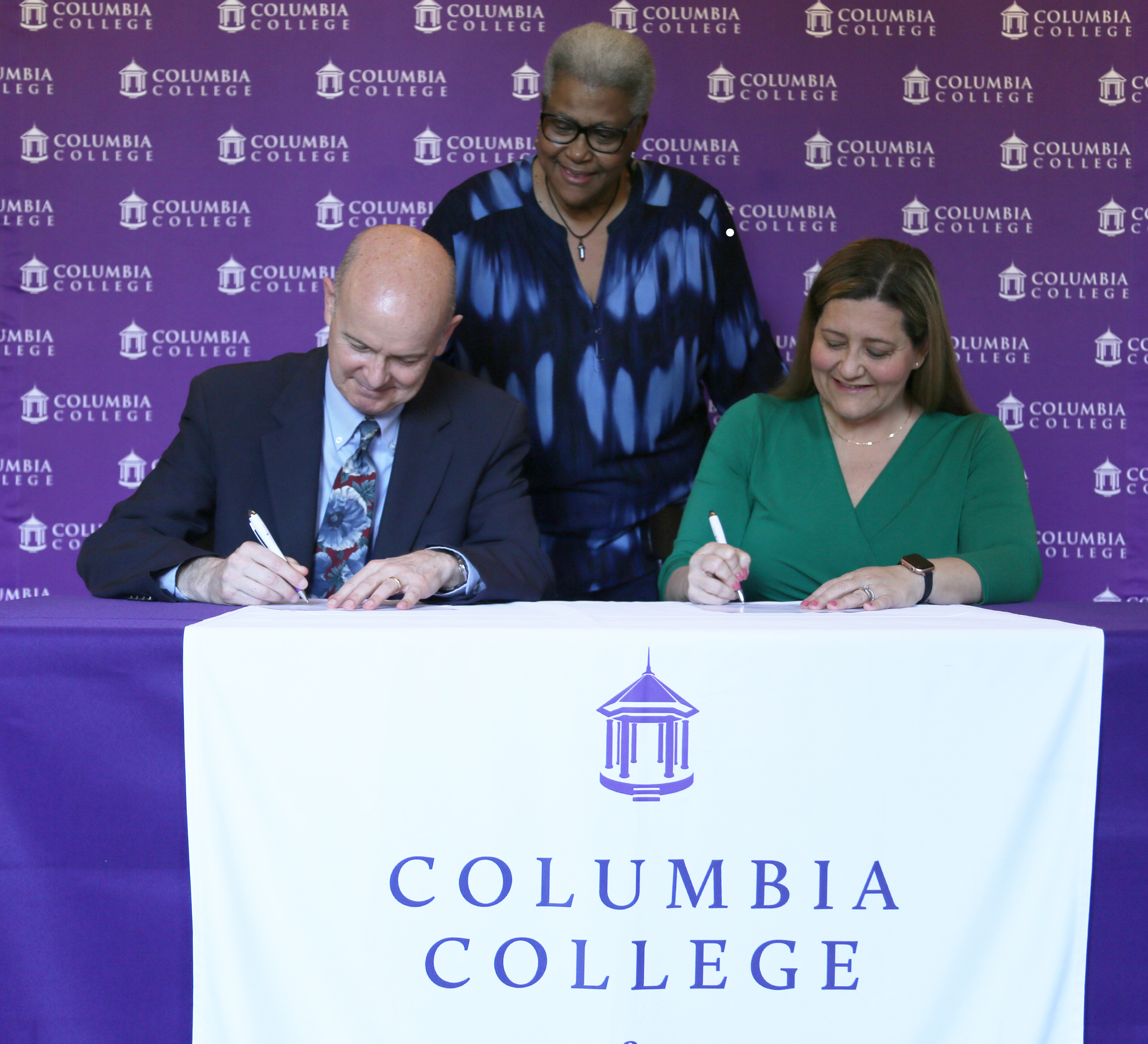 COLUMBIA, S.C., March 9, 2022 – After an ongoing relationship between Columbia College – specifically Cottingham Theater – and Workshop Theatre of South Carolina since the 2017-2018 academic year, the two organizations gathered together to sign an official Memorandum of Understanding on March 8, 2022. The two organizations have worked together for four years, but both are excited to make the partnership official and go forward together to serve the community through the art of theatre. Executive Director Jeni McCaughan, Board of Trustees President Darci Rush, and Board of Trustees member Jocelyn Sanders were present to represent Workshop Theatre of South Carolina, and Columbia College was represented by President Tom Bogart.
Dr. Bogart remarked, "Even though we have worked closely with Workshop Theatre for some years now, we felt it was important to celebrate this milestone. We are thrilled to make it official and move forward with our work together."
Board of Trustees member and Columbia College Alumna Jocelyn Sanders said, "I think this partnership is a positive, natural fit for both organizations. It will give students the opportunity to participate in productions on campus, faculty and staff the opportunity to enrich their lives and classrooms, but the main thing is that this partnership will help to enrich this community and the city of Columbia. Important things are happening at Columbia College!" Jocelyn went on to say that Workshop Theatre has played an integral part in creating change for the city of Columbia as the first theater to not only accept African Americans as part of their community but also welcome them onto the stage. With social justice as a key part of its mission, Columbia College is proud to partner with Workshop Theatre of South Carolina, rooted in inclusion and committed to the revitalization of the local community.
Workshop Theatre just completed a three-weekend run of The Color Purple with sold out shows every night, including guests like Dawn Staley, Congressman Jim Clyburn, and even a full bus of students from South Carolina State University. Be sure to catch The Wedding Singer this spring at Cottingham Theatre, and check their website for more upcoming shows!
« Back to News