January 2, 2020
Contact: Erika Dawkins | edawkins@columbiasc.edu | 803.786.3649
COLUMBIA, SC – January 2, 2020 – Columbia College is proud to be recognized by successfulstudent.org as one of the Best Forensic Science colleges in the United States. The College is ranked #6 among the top 10 colleges awarded this recognition. Successful Student serves as a leading online authority on college rankings and degree rankings, considered from a students' point of view.
Columbia College offers a Bachelor of Arts in Criminal Justice with a concentration in Forensic Science, giving students knowledge of criminological theory, leadership, ethics and courts. "This is really exciting for the College, but the best part is that it recognizes the value of the program and that the students will be exposed to major disciplines in a forensic laboratory, with hands on experience taught by professionals in the field," said Dr. D'Michelle Dupree, Program Chair - Master of Arts in criminal justice program. This acknowledgement comes as an exciting follow up to the program's prior recognition by BestColleges.com, when it listed Columbia College #4 in the United States for the Forensic Program. 
The Bachelor of Science degree in criminal justice offered by Columbia College is available on campus as well as online. A bachelor's degree in criminal justice is the standard for advancement in law enforcement, corrections, homeland security and related areas. The criminal justice faulty at Columbia College are all actively working in the field, bringing their experience to life in the classroom.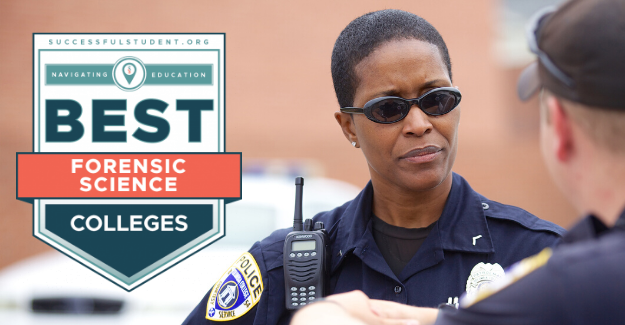 « Back to News