September 4, 2020
Columbia College is excited to announce that Dr. Tamara Burk has been selected as one of 19 "Women of Influence" by the Columbia Regional Business Report. Tamara and the other honorees will be recognized virtually on September 16, 2020. 
These 19 influential women were nominated by Columbia Regional Business Report readers and were selected by a panel of judges. These honorees range from civic leaders to communication professionals. 
Tamara joined the Columbia College family in 2003 and currently serves as Professor of Communication, Director of the Center for Leadership and Social Change, Director of P.L.A.C.E (Philanthropy, Leadership & Community Engagement) Fellows program and Program Chair of Leadership Studies. She's received many campus and community awards, including the Undergraduate Studies Students' Choice Award for Teaching Excellence at Columbia College four times.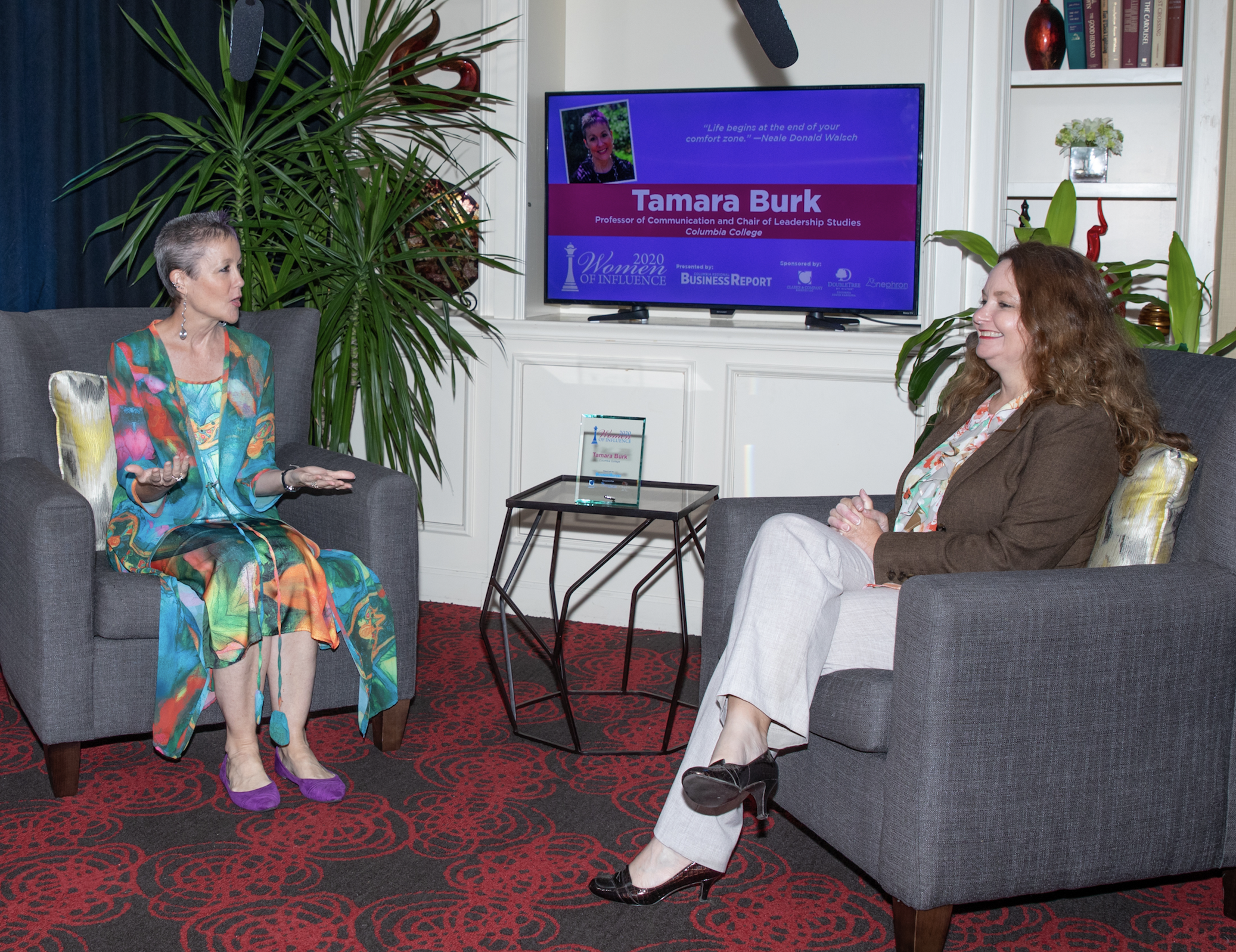 Through the Center for Leadership & Social Change, Tamara displays her passion for cultivating courteous leaders, one voice at a time by providing students with leadership opportunities on and off campus that allow them to explore their passions, hone their strengths, and develop their leadership potential.
Tamara is also an active member in the community, consistently fighting for social justice and change. She was recently invited to join the COVID-19 Disparity Task Force, a group of local leaders and health officials brought together by Columbia Mayor Steve Benjamin, which focuses on addressing health disparities in the Midlands. 
"Tamara Burk has always been a woman of influence at Columbia College. Her generosity of time and energy for our students and their personal, academic, and professional development reflects her wholehearted commitment to leadership and serving others. She has not only worked hard for our students, but also for the city of Columbia as she has partnered with numerous groups to support community enrichment and social justice. We are thrilled that her years of investing in others are being recognized with this honor,"

— Dr. Monika R. A. Miller, Dean of Arts & Humanities and Communication Program Chair
« Back to News