February 9, 2023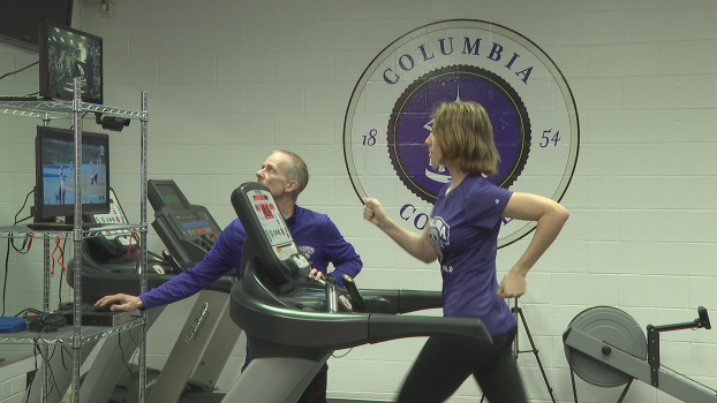 "The Columbia College track and field team is dominating the national ranks.
The nation's fastest race walker calls Columbia College home.
The average female runs six and half miles per hour. Isabelle Trefts walks eight miles per hour.
'People describe it like walking as fast as you can in the hallway without running...,' said Trefts, a junior at Columbia College. 'You have to follow two rules. You have to have one foot on the ground at all times and you have to have one leg, your leg straight until it passes directly underneath your body, after that it can bend.'"
« Back to News