June 17, 2020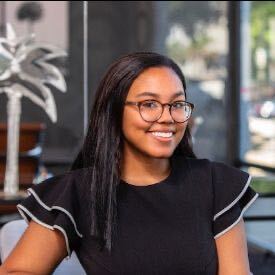 Columbia College is happy to announce our very own Kennedy Herndon is a 2020 Mayor's Fellows student. The Mayor's Fellows program was launched by Mayor Stephen K. Benjamin to foster a continuing investment in developing youth leadership in the City of Columbia and has welcomed over 300 students since its inception. The program is open to undergraduate, graduate, and professional students and provides an opportunity to actively participate in municipal government and gain first-hand knowledge of how a high-energy local government office operates.
Kennedy is a sophomore Political Science major with a minor in Leadership. During her time here at Columbia College, she has been a member of our philanthropy and community engagement organization, P.L.A.C.E. Fellows. She is also a Momentum Scholar and Pre-Law Society member. 
Through the Mayor's Fellows program, she hopes to strengthen her leadership abilities and gain knowledge in local government and policies that affect Columbia. 
After graduation, Kennedy plans to attend law school and become an attorney. We're very proud of Kennedy and all of her accomplishments.
« Back to News