June 7, 2023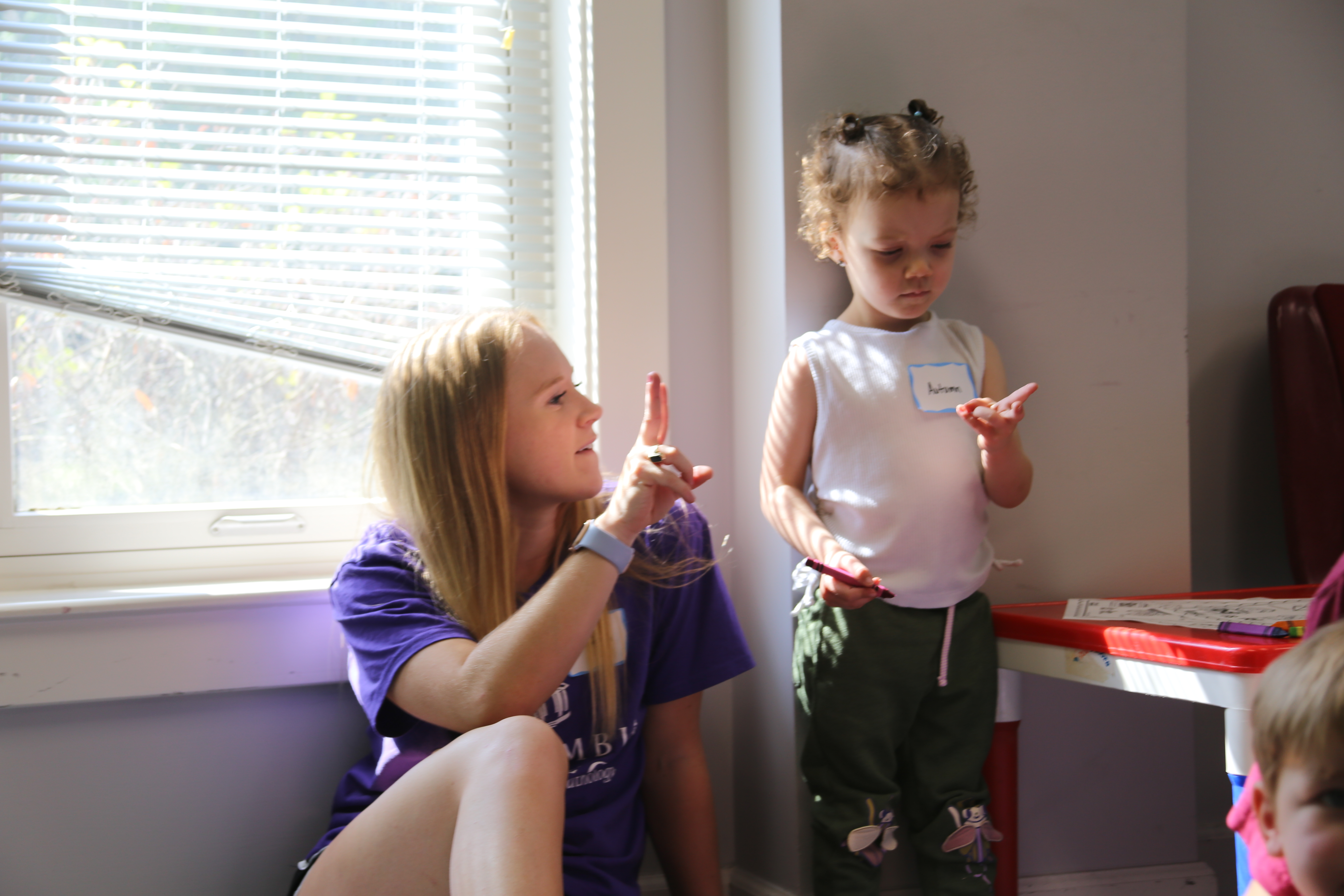 During the mornings of May 17, May 24, May 31, and June 7, the Columbia College Speech-Language Pathology (SLP) program presented Koala Camp, a community outreach program for children with disabilities and their families. The program, created and led by Jill Eversmann, MS, CCC-SLP, with volunteer support from faculty member Brooke Bunger, retired faculty member Dee Higgins, as well as current Columbia College students, teaches early communication skills using American Sign Language (ASL). The children were able to participate in games and activities designed to help them learn signs that will help them in their daily lives as they continue to grow and develop their communication skills.     
Current SLP student Kerry Smith is grateful that Koala Camp gave her the opportunity to work with both children and parents to teach them signs and skills that they can use in their day-to-day lives. Kerry shared, "I hope that our Koala Campers are able to use this program to improve their communication skills and, ultimately, better their lives."     Parent and Koala Camp participant Heather Tapler shared when asked what the experience has meant to her as a parent, "She (our daughter) is so happy to communicate and get a response. Above all, her happiness is most important."     
It is our goal to continue to enrich the lives of our local community members by sharing knowledge, while providing opportunities for leadership and service for our students. Way to go, Koalas!
« Back to News