May 26, 2022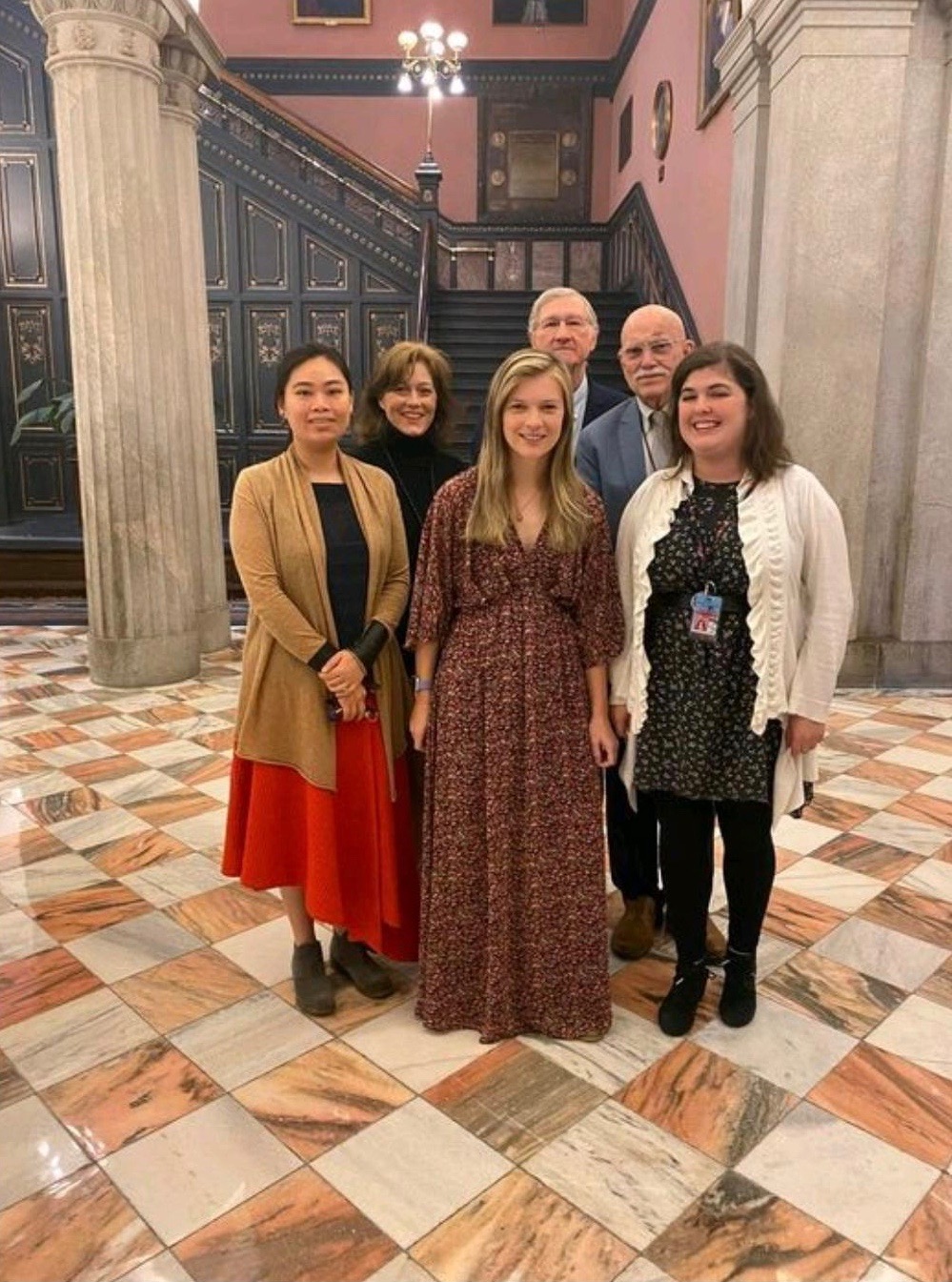 Metta Watkins decided to attend Columbia College four years ago to play tennis and study Fashion Merchandising. She graduated in Spring 2022, having survived a global pandemic and attained a Bachelor's degree in Business Administration: Hospitality, Tourism, and Event Management. While Metta's college experience was nothing like she planned, it was full of memories and experiences she will take with her as she starts her career. As a child, Metta aspired to be a doctor, but her plans changed in high school when she realized a keen interest in the Fashion industry. However, after a few conversations with her advisor, Dr. Carole Sox, combining her passion for working with people, appreciation for the rich history of South Carolina, and desire to be creative, Metta decided that the tourism industry was the perfect career path for her.
Metta treasures many of her Columbia College experiences, but she credits Dr. Sox, Chair of the Undergraduate Business Program, with many of the skills she gained as a student. She said, "Dr. Sox genuinely cares about her students' success and providing resources and contacts for future employment." During Metta's Convention and Event Management class, she and her classmates were even able to completely plan and implement the 165th Anniversary Celebration for Columbia College. During her time in the Division of Business, Leadership, and Communication, Metta enjoyed the freedom and encouragement that made it possible to discover, learn and hone skills in photography. She even cited one of her favorite memories at Columbia College as having one of her photography pieces, produced for her Introduction to Photography class, displayed in the Goodall Gallery.
Each of her classroom experiences built Metta's confidence in her chosen career field. During the last semester of her senior year, she became the first college student to complete an internship at the Tourism Office at the South Carolina State House. During her time at the State House, Metta worked on several projects, like creating a contact list of organizations in the state for Tourism office follow-up, using her photography skills to capture images used for digital and print pieces, and shadowing tour guides. She shared that she learned valuable lessons about the history of South Carolina and how our governing body operates to carry out legislative functions. Metta hopes that her experience has paved the way for future students, within and without the Columbia College student body, to intern at the State House as well.
Metta's experience at Columbia College, while by no stretch of the imagination "normal," was the perfect experience for HER. She graduated with a degree in Business, and along the way, she gained photography skills that have already proven useful professionally. Columbia College is proud to educate students like Metta Watkins, providing dynamic opportunities for them to discover and develop interests and skills that will prepare them to chase their passions and live lives of impact.
« Back to News