November 12, 2021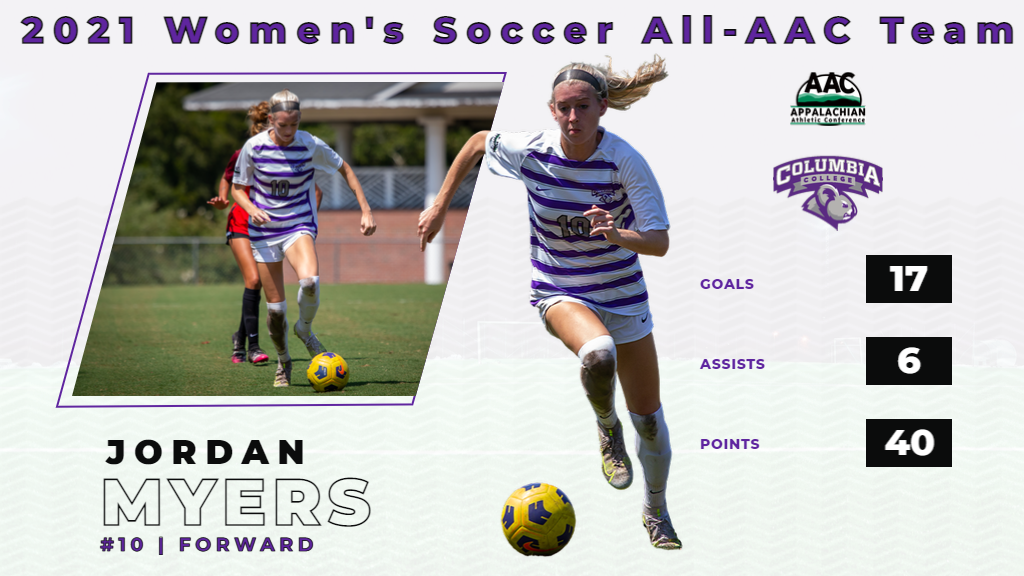 Asheville, N.C. -- Columbia College (S.C.) women's soccer player Jordan Myers has been named to the 2021 Appalachian Athletic Conference (AAC) First Team All-Conference.  
Myers, who started in 17 games, led the Koalas in goals and points and was fourth in assists. The 5-8 freshman forward from Aiken, SC, South Aiken high school, finished the season ranked fourth in goals and points with 17 and 40, respectively, and was tied for 14th in assists with six in the AAC.  She was also ranked in the top 25 in the Nation in points.
Myers scored multiple goals in three games with a season-high five against non-conference foe Warren Wilson.  This season she had 69 shots with a .652 shot on goal percentage and .246 overall shot percentage. 
Myers had two game-winning goals to her credit, including the game-winner that advanced the Koalas to the quarterfinal round of the 2021 AAC Tournament.
« Back to News