June 8, 2020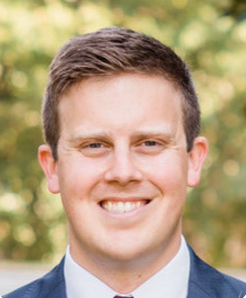 Columbia, SC – June 8, 2020 – Columbia College is proud to announce the next aquatics director and head coach of the swim team: Logan Simpson. 
Prior to joining the Koala family, Logan worked as the head coach of Carolina Aquatics and lead the team to a 5th place finish at the South Carolina State Championship. Simpson also served as the assistant director of athletic fundraisers at Gardner-Webb University, which is also the school he graduated from.
Simpson stated, "I am so excited to lead the swim program at Columbia College. I want to thank Debbie Wardlaw and Dr. Mitchell for giving me this incredible opportunity and entrusting me with this great team. Columbia College, with its commitment to academic achievement, athletic excellence, social justice, and personal development, is such a special place. As a coaching staff, our goal is to create a first-class swimming experience to match it. Together we will pursue individual improvement, conference championships, and national excellence. I can't wait to get to work!"
Logan and his wife Hannah currently reside in Irmo, SC.
As a coaching staff, our goal is to create a first-class swimming experience to match it. Together we will pursue individual improvement, conference championships, and national excellence. I can't wait to get to work!

Logan Simpson
« Back to News