September 8, 2023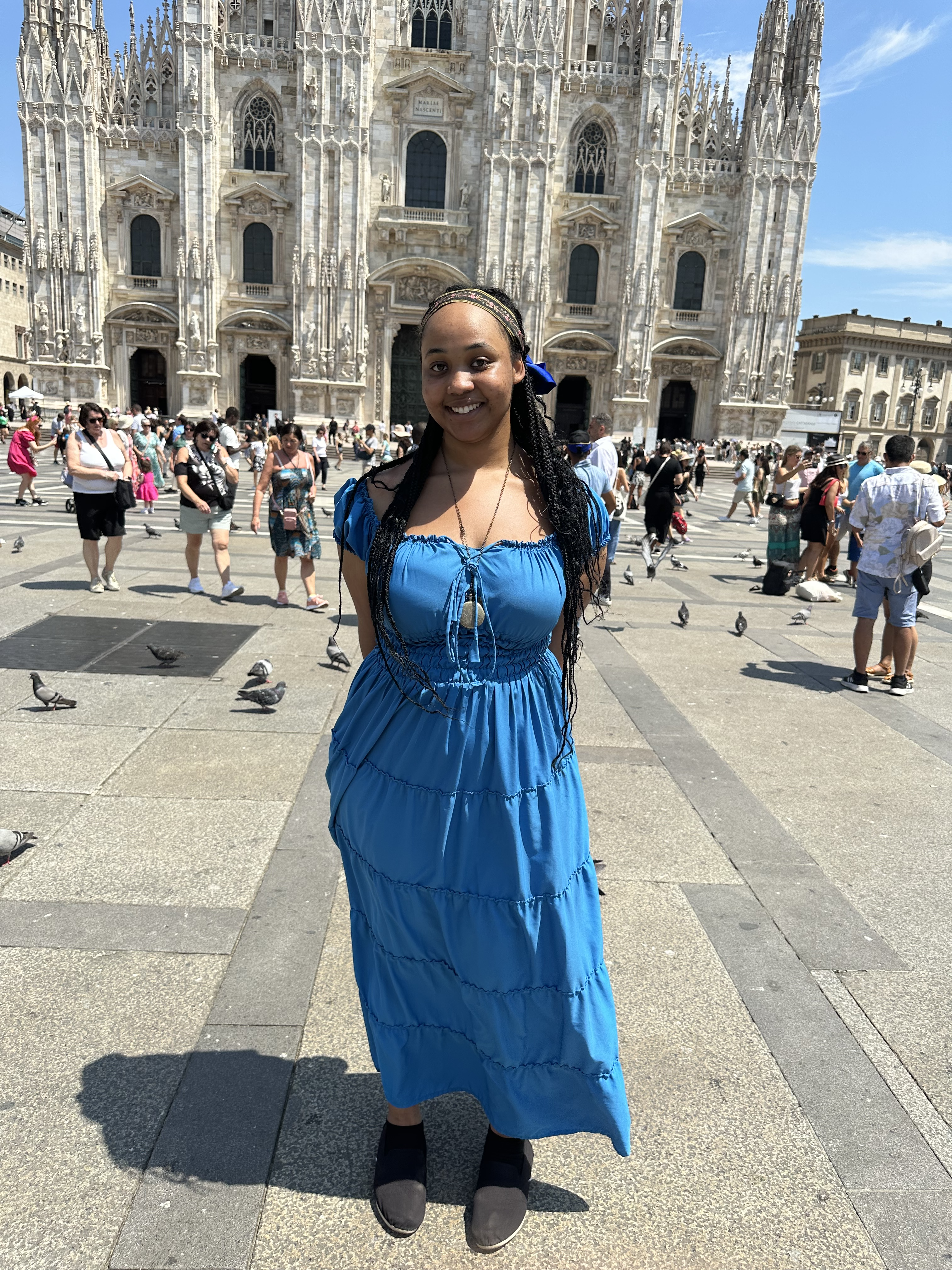 Sariah Holmes is a senior Biology major with minors in Chemistry and Leadership at Columbia College, and during the summer of 2023, she had the opportunity to participate in the Sullivan Foundation Summer Leadership Program in France. As part of her Leadership minor, Sariah completed two courses involving leadership, innovation, and experiential learning during her month-long stay abroad. Sariah learned about the summer program as a P.L.A.C.E. Fellow when she attended numerous Sullivan Foundation Ignite Retreats. Her passion for leadership theory and practice, paired with her interest in the French language and culture, inspired Sariah to apply. She shared that, in fact, it was the perfect opportunity for her to explore both of her areas of interest!     
During her time in France, Sariah experienced all that the French culture had to offer, and her favorite was visiting museums and bookstores and exploring a carnival. She loved immersing herself in a way of life that was completely different from her own, and she is incredibly grateful for the once-in-a-lifetime opportunity to continue her studies while diving into a rich, new culture.      
When asked how her experience will prepare her going forward, Sariah shared, "This experience allowed me to cultivate leadership skills in a different place and helped me stand on my own as a leader. I was even able to grow my public speaking skills and learn new leadership styles, all while stepping out of my comfort zone." It is our mission to equip all students with opportunities for growth and exploration during their time at Columbia College. By offering a varied student life experience with a host of organizations to join and events to attend, we hope to inspire our students to, like Sariah, step out of their comfort zones and take advantage of every opportunity presented to them. By taking advantage of opportunities like Sariah's, they are equipped with experience that will undoubtedly prepare them to lead lives of impact as students on our campus and as change agents in our world. 
« Back to News