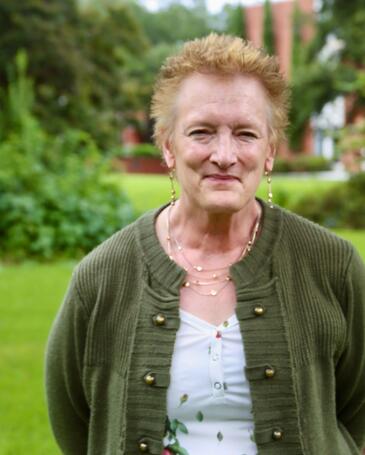 Dr. Shirley J. Huisman, MSW, LISW-CP/S, PhD
Program Chair
BSW Program Director | Associate Professor
Biography
Originally from the prairie state of Iowa, I moved to South Carolina in 2001. She has been a social work mental health practitioner/educator her entire career, and is grateful to have work that she looks forward to each day! I have taught and provided leadership in three different institutions of higher education prior to coming to Columbia College in 2014. Columbia College's focus on community and social justice have made this campus feel like home for me.
I am, also honored to provides leadership to Columbia College and the community in the area of trauma informed practices. I practice in both my mental health practice and in my work as an educator from a trauma informed perspective.
My most important life work is parenting and relationships with my four amazing children, from whom I continue to learn each day. They are forgiving and patient with me as I learn from them how to be a Mom. This has shaped how I have come to understand everyone else I come into contact with.
Awards & Accomplishments
Winner of The Experienced Innovative Teaching Award. Columbia College, Columbia, SC - Spring, 2019
Publications
Fields, J. W., Thompson, K. C., & Huisman, S. J. (2015). Lives-as-text: Assigning self-narrative to inform learning. In K. Brakke & J. A. Houska (Eds.), Telling stories: The art and science of storytelling as an instructional strategy (pp. 69-78).