January 29, 2019
Columbia College has been recognized by Human Services Edu as being one of the top most affordable Social Work programs in the country for the 2019/2020 academic year. The rankings are split between Public and Private schools in each state, with Columbia College being the featured Private school in South Carolina. Additionally, Human Services Edu did not rank these programs solely based on tuition, they took into account Accreditation and the quality of each program, making this recognition even greater.
Human Service Edu is a one-stop-shop for students interested in the field of Social Work. They provide Education Guides, Licensing Guides (State-by-State), Career Profiles, and weighs-in on the best degree programs in the country. This independent group of online publishers is passionate about the field of social work and want to provide students with resources to prepare them for a career.  
It is not surprising that Columbia College has been named top in affordability while also focusing on quality. The marrying of a Liberal Arts base with a Professional Studies concentration is what sets the College apart from all the rest. Students walk away with specific skills in the field of Social Work, but also the ability to adapt, think critically, and work autonomously. The students know when they graduate, they are well prepared to begin a career or further their education in graduate school.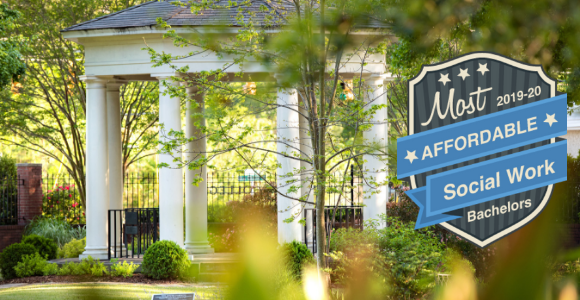 « Back to News