Business, Leadership, and Communication
It's Our Business to Help You Succeed 
Our instructors get to know you, and they empower you based on your unique abilities. They'll work with you to handpick internships and opportunities because they're invested in you and your ambitions. 
Women in Business 
Connect with South Carolina's women-sourced, women-driven business organization headquartered right on campus. The Women's Business Center of SC gives Columbia College students easy access to workshops, networking events, and volunteer opportunities. Not only will you have great resources while you're here, you'll also leave campus with a network of business leaders excited to help you. Years after graduating, our alumnae are committed to the success of the college, its students, and women in business everywhere.
Concentrate Your Studies 
You'll build a strong business foundation and have avenues to tailor your studies, too. We're constantly assessing the business landscape and shifting to meet the needs of the marketplace with relevant concentrations, like Hospitality, Tourism & Event Management, Marketing, Sports Management, Business Analytics, and Business Administration. Dive into your interests while you're here and graduate ready for your next step.
Business, Leadership, and Communication Degrees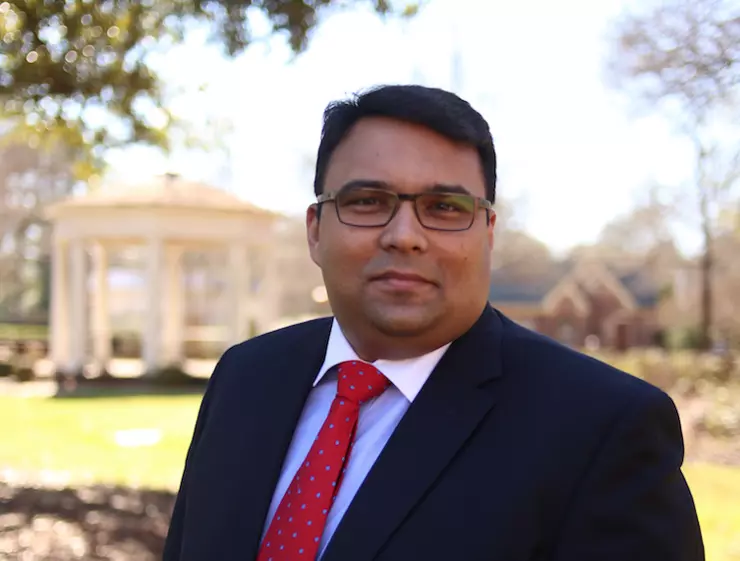 Meet the Dean
Dr. Ezaz Ahmed
Dr. Ezaz Ahmed is the Dean of Division of Business, Leadership, and Communication at Columbia College. Dr. Ezaz Ahmed brings a robust body of knowledge in Human Resources, Management, and Business as an academic and researcher.