September 11, 2023 - October 29, 2023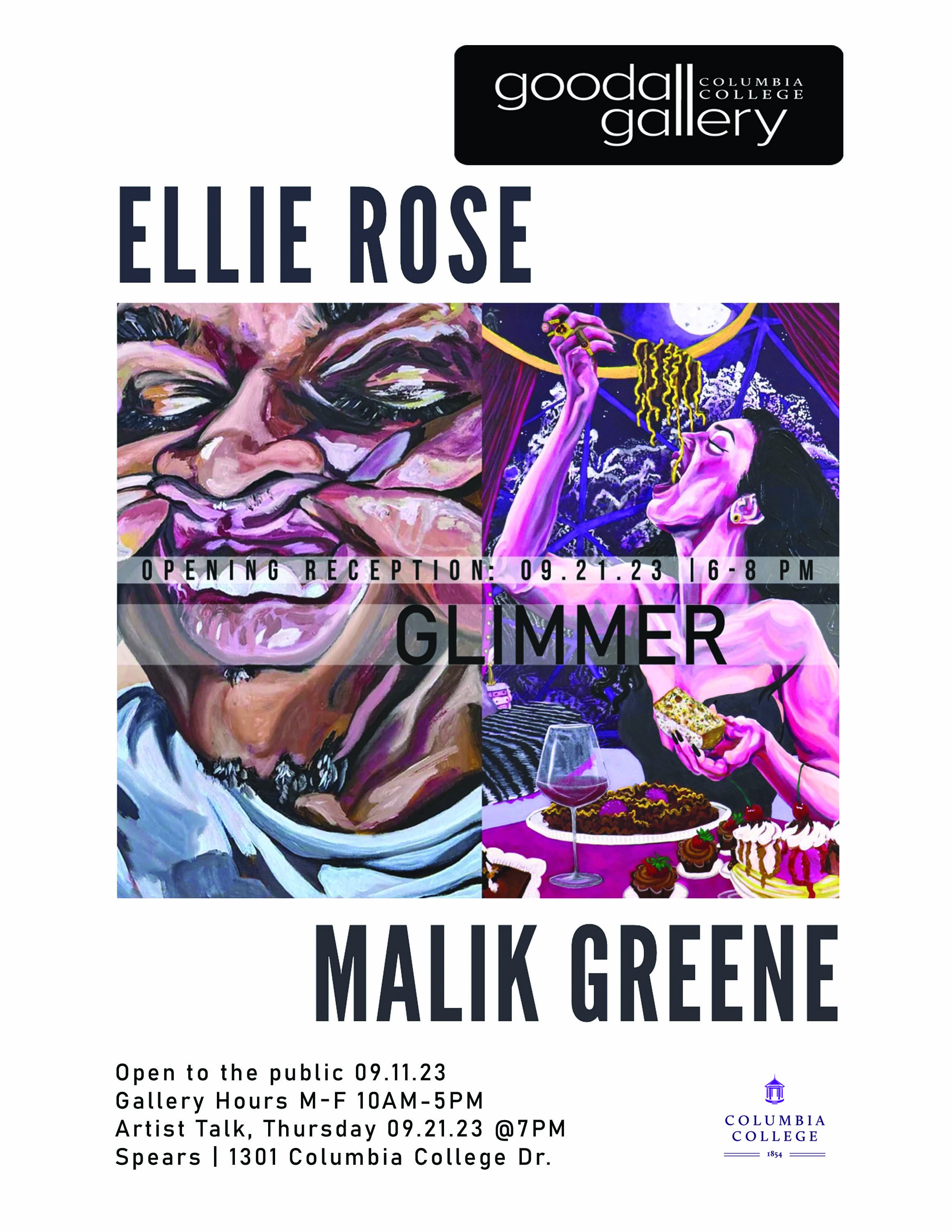 Goodall Gallery invites all to attend the opening reception of this year's debut exhibition, "GLIMMER," for refreshments and artist talks, Thursday, September 21st from, 6-8 PM. This show features the painted works of two, local artists. Ellie Rose's new series "Southern Gothic; Portraits of the Female Gaze" will be on display in the main gallery alongside Malik Greene's "Gang, Gang, Gang (Until the Lifting of the Fog)" in the Loft Gallery. This show opens to the public Monday, September 11th, for normal gallery hours.
You don't want to miss this remarkable display of contemporary portraiture at Columbia College.
« Back to Events