Leading the Way
We established the Institute for Building Resilience through Trauma-Informed Practices to serve as a leading resource and advocate for trauma-informed practices. 
We've emerged as a leader in this space, creating and refining our curriculum over the past decade, before there were any degrees of this kind. We've introduced a dedicated one-year master's degree and a certificate program, plus we've incorporated this important work into the curriculum across other degree programs. 
Why focus on trauma? 
We know that trauma is undiagnosed, under-treated, and overrepresented and its impact is pervasive. Our dedicated institute on campus champions the use of trauma-informed practices and helps individuals build resilience.
More than two-thirds of children experience trauma by age 16. —SAMHSA
We hope to influence countless issues, like systemic racism, proactive and humane law enforcement, economic equity, criminal justice, educational opportunity, and the affirmation of human dignity and mutual respect.
CENTRAL TO OUR MISSION
Social justice has been a centerpiece of our mission since our founding in 1854. By focusing on building resilience through trauma-informed practices, we're eager to make a social justice impact in education, across organizations, and in our communities.
Today's Students Need Us
"This institute champions the use of trauma-informed practices and equips individuals and organizations to build resilience through their work in the world."
"We are excited to support this innovative new institute because it is addressing root causes of racism and racial inequality. We see tremendous potential for Columbia College and this Institute to train teachers and health care professionals to build resilience in our children through trauma-informed practices."
Partnering with the Community
We named Alston Wilkes Society a Trauma-Informed Practices (TIP) Agency for their extensive training and strategic plan dedicated to incorporating TIP in key areas of the organization. 
"We sincerely appreciate Columbia College working with us to reach this historic milestone." —Anne Walker, CEO 
Goals of the Institute
We'll serve as a national advocate, resource, and model for applying trauma-informed practices to build resilience and thereby improve the quality of life for tens of millions of people who have experienced trauma.
With the support of a Social Justice Fund grant from Colonial Life and its parent company Unum, Columbia College has established the I-BRTIP to focus on the following goals.
Offer Rigorous Graduate Programs
Offer relevant and rigorous graduate degree and certificate programs in building resilience through trauma-informed practices for educators, social workers, and criminal justice, health care, and human resources professionals. 
Integrate into Undergraduate Curriculum
Integrate trauma-informed practices into undergraduate programs of study in education, social work, criminal justice, nursing, health care, business, and the arts. 
Offer Continuing Ed
Provide conferences, webinars, symposia, and blogs on trauma-informed practices to build resilience. 
Provide Training for Organizations
Share knowledge and teachings with business, industry, health care, and nonprofit organizations—from schools, service agencies, and law enforcement to churches, arts organizations, and advocacy groups. 
Promote Research 
Conduct and publish related research and innovative ideas about the practical application and advocacy of building resilience by establishing the Trauma-Informed Practices Quarterly.
Model through Day-to-Day Operations
Become a national model for trauma-informed practices that build resilience for transforming academic and student affairs programming at colleges and universities across the country. 
Serve Communities as a Central Resource
Advocate and serve schools, organizations, and communities in ways that align with our mission of innovation, social justice, service, and leadership through a trauma-informed lens.  
SAMHSA Approach

I-BRTIP endorses the Substance Abuse and Mental Health Services Administration (SAMHSA) definition for trauma: Individual trauma results from an event, series of events, or set of circumstances that is experienced by an individual as physically or emotionally harmful or life threatening and that has lasting adverse effects on the individual's functioning and mental, physical, social, emotional, or spiritual well-being.  

I-BRTIP also endorses SAMHSA's concept of a trauma-informed approach, which is grounded in a set of four assumptions and six key principles. The four assumptions: A program, organization, or system that is trauma-informed:

realizes the widespread impact of trauma and understands potential paths for recovery; 
recognizes the signs and symptoms of trauma in clients, families, staff, and others involved with the system; 
responds by fully integrating knowledge about trauma into policies, procedures, and practices, and 
seeks to actively resist re-traumatization. 

The SAMHSA's trauma-informed approach incorporates six key principles: 

Safety
Trustworthiness and Transparency
Peer Support
Collaboration and Mutuality
Empowerment, Voice and Choice
Cultural, Historical, and Gender Issues

(SAMHSA's Concept of Trauma and Guidance for a Trauma-Informed Approach prepared by SAMHSA's Trauma and Justice Strategic Initiative of July 2014) 

Widespread Impact

There is not an area of human life that is untouched by trauma and mental health. Studies by the National Alliance on Mental Health (NAMI) and others confirm that the impact of trauma is a major cause of mental illness and physical illness. Likewise, trauma is a root cause for many children in Department of Juvenile Justice facilities.

Medical practitioners unknowingly respond to mental health and trauma survivors on a daily basis. Medical training includes very little attention to either, aside for a single class session. In higher education and in the workforce, lingering effects of trauma emerge as obstacles to success and worse, as reasons for failure. 

Mental health and trauma are under-treated, under-diagnosed, and overrepresented in vulnerable populations of all kinds.  The LGBTQIA community, persons of color, and women all carry an extra heavy burden of risk and occurrence of both mental health conditions and trauma. And of course, they are intertwined and exacerbated by the far-reaching and lifelong effect of the COVID-19 pandemic. Collectively, intersectionality, and the compounding influence of systemic racism and injustice in conjunction with trauma increases the sense of urgency to diagnose and treat trauma and to expand trauma-informed practices. 

We have more detailed research than ever before that trauma alters the development of the brain, leaving people from all of these groups with another risk of social impairment due to developmental lags.  We know for instance that on a cellular level, African American women are approximately 10 years older than their chronological age.  At the cellular level, they carry the trauma of more than 300 years of racial and economic oppression and discrimination. 

Generational Impact

This centuries-long problem manifests in higher infant and mother mortality rates, as well as lower life expectancies of both men and women of color.  This also means there are members of society who cannot live up to their highest potential or contribution.  The connection between building resilience through trauma-informed practices and social justice is profound.  

Not only do oppressed groups risk trauma and mental health conditions to a higher degree than others, but they also carry the oppression of the past in their DNA. This follows generation after generation. Moreover, the long-term impact of trauma has already increased significantly during COVID-19, particularly among vulnerable populations. As the pandemic continues, the effects on BIPOC, LGBTQIA, and families living in poverty will only worsen. 

These are the issues Columbia College is prepared to address with our Institute for Building Resilience through Trauma-Informed Practices (I-BRTIP) as our unique contribution to advancing social justice. 

The name of the Institute begins with "Building Resilience," reflecting a commitment to a strengths-based approach that draws upon insights from the history of resilience, the wealth of cultural assets in the midst of systemic oppression, and practices such as child positive thinking, creating a supportive school environment, building strong relationships between school and family, joining peer groups, building good relationships with neighbors and relatives, and proven strengths-based strategies such as family culture and traditions, affection, positive and open communications, daily routines, defined boundaries, and clear expectations.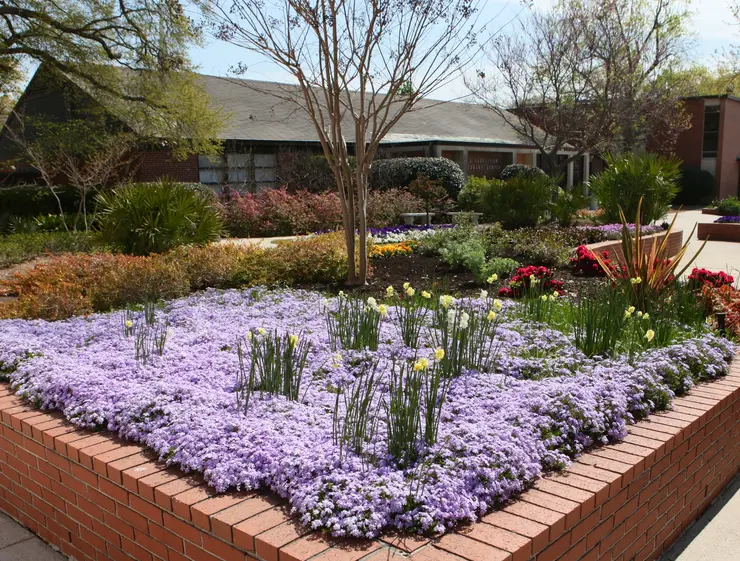 Leadership
We rely on a strong leadership core within Columbia College as well as guidance from our board. We're also excited to collaborate within our community and nationwide.
An Executive Director will provide leadership in program development, research, and advocacy.
Co-Directors will represent the Education Department and the Social Work Program to oversee and develop academic programs and continuing education.
A visiting Fellow-in-Residence will generate research on trauma-informed practices and incorporate best-practice research from other scholars.
An Advisory Board of internationally recognized leaders in trauma-informed practices will help guide and expand our impact.
Keep Exploring
Trauma-Informed Programs