Health, Mathematics & Sciences
Make a Difference 
Reach for excellence in STEM fields. Be the hero patients need. We're training the next generation of nurses, dentists, physicians, mathematicians, healthcare managers, and public health officials.
Join a Fast-growing, Fast-hiring Field 
With a health, math, or science degree, your career options are endless. For example, the employment of healthcare professionals is projected to grow 18 percent from 2016 to 2026, double the average for all occupations.
Personalized Direction 
Benefit from small classes, individual attention, and quality instruction from healthcare professionals and doctorate-level professors. With fewer than 25 students in our most rigorous courses, you'll be able to work through challenging subject material alongside your professors and classmates. 
Health, Mathematics, and Sciences Degrees
Gratitude from Graduates
No other college can compare to the amount of compassion and genuine care the professors have for their students.
The professors and the staff really supported me and pushed me to do bigger and better things.
Columbia College provided me with unique experiences that heightened my knowledge and challenged my critical thinking skills. It's rigorous courses, committed professors, and positive environment prepared me to thrive in a Health Professions Graduate Program.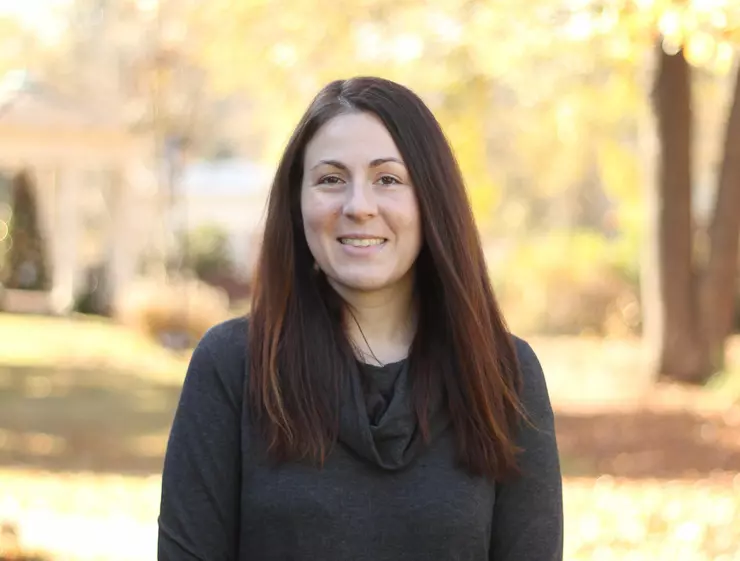 Meet the Dean
Dr. Adrienne Oxley
Dr. Adrienne Oxley, Professor of Chemistry, is an inorganic chemist whose research interests lie in the area of nanoparticle synthesis and luminescent lanthanide compounds